Law degree apprenticeships will train you to become a fully qualified Solicitor. Solicitors are responsible for providing legal advice to clients by applying their legal knowledge and professional judgments to find solutions which meet clients' needs and address their particular circumstances. You will be required to undertake research, interviews, provide advice and advocacy and negotiate on behalf of your clients. You will need to be adept at establishing and maintaining effective professional relationships.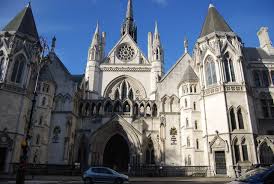 Skills you will learn on your Law degree apprenticeship
1. Acquire an in depth knowledge and understanding of the law required to practise effectively, taking into account changes in their role and/or practice context and developments in the law.
2. Apply understanding, critical thinking and analysis to solve problems.
3. Research skills
4. Spoken and written advocacy
5. Legal document writing
6. Negotiation skills
7. Establish and maintain effective and professional relations with clients and other peers
How long does a law degree apprenticeship take?
The law degree apprenticeship is a six year, level 7 apprenticeship, which means it takes you up to postgraduate level qualification. But remember this is not six years full time study. While many law students struggle to get their training contract after graduation, you will automatically progress and qualify as a solicitor.
Who is eligible to apply for a law degree apprenticeship?
You need to be eligible to work in the UK to apply for a law degree apprenticeship. You will also need 3 A-levels or equivalent. The exact requirements for each apprenticeship will be determined by the company offering it and will be detailed in the job advertisement.
What Qualifications will I have at the end of my Law Degree Apprenticeship
You will be a fully qualified Solicitor
What types of jobs will a Law Degree Apprenticeship qualify me to do?
Solicitor
Where can I find vacancies?
To search for opportunities, visit our list of Degree Apprenticeships Vacancies and enter the search term "Law Degree Apprenticeships".