Overview
The role of a Manufacturing Engineer is to support the activities involved in the process of implementing a product design into manufacture. This role is pivotal to the planning and delivery of new products or product refresh programmes.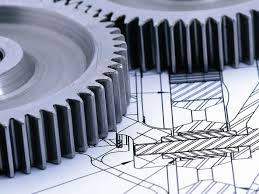 The focus is on the advanced manufacturing techniques and project management skills required to launch products on time, on cost and to the right quality. Typically Manufacturing Engineers work closely with a range of other engineers, functions and managers both within their own company and supplier base.
Skills you will learn as part of your Manufacturing Engineering Degree Apprenticeship
You will cover all the core engineering skills you will need plus the business and management skills required to carry out the role including
1. How to comply with statutory requirements and stringent organisational safety requirements
2. Producing components using hand fitting and joining techniques
3. Producing Computer Aided Design (CAD) models (drawings) using a CAD system
4. Preparing and using lathes, milling and other general or specialist machines and High Tech equipment
5. Preparing and proving Computer Numeric Control programmes
6. Using computer software packages to assist with engineering activities
7. Producing and managing engineering project plans
8. Producing assemblies using a wide range of materials and techniques
9. Project management and scheduling engineering activities
10. Securing appropriate resources and managing budgets and resources
11. Implementing, monitoring and evaluating engineering processes
As you study towards your degree you will also learn about Mathematics and science for engineers, Materials and manufacture, 3D Computer Aided Design and Computer Aided Engineering, How to undertake and apply business-led projects , Engineering operations and business management, Manufacturing processes, Product improvement and engineering project management.
What types of jobs will this Degree Apprenticeship qualify me to do?
Manufacturing Engineers work in the manufacturing industry
What Qualifications will I have at the end of the Degree Apprenticeship?
BSc (Hons) or BEng (Hons) in Engineering and you will be entitled to register with the Engineering Council as an Engineering Technician (Eng Tech) in partnership with the Institution of Mechanical Engineers
Where can I find vacancies?
To search for opportunities, visit our list of Degree Apprenticeships Vacancies.