The Degree Apprenticeship in Banking focuses on the role of Relationship Manager. As a Banking Relationship Manager you have responsibility for providing products and services to a portfolio of customers, to help them achieve their business goals alongside delivering the Bank's business plan, whilst meeting the required ethical, risk and governance standards.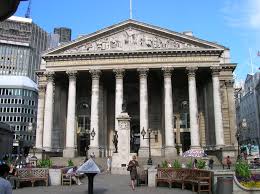 The role may sit in several different areas of the Bank eg Corporate, Commercial, Retail Banking, Wealth Management, Private Banking, Card Services. Depending on the customer base, it may have responsibility for a portfolio of smaller businesses or be supporting a Director on larger customers.
Skills you will learn on a Degree Apprenticeship in Banking.
Ethical Standards – understand the ethical standards that the organisation and industry requires of its employees and the implications for this role.
Product knowledge – Understand the range of financial services products and services available to the customer portfolio, including pricing and margins.
Risk & governance – understand the risk and governance frameworks of the industry and how these manifest themselves in the role.
Market awareness – Understand the local market in which the role operates eg demographics, economics, competition.
Customer Understanding – Understand the sector in which their customers operate, their business, together with the principles, tools of excellent customer service relationship management.
Financial Analysis – Understand data financial analysis, planning and modelling tools that are required for the role.
Develop Customer relationships – Build ethically sound and "trusted adviser" relationships with customers to form the basis of a long term partnership.
Identify and meet customer needs – Work with customers to identify their ongoing business challenges. Provide innovative solutions, integrating products and excellent service that helps achieve their goals.
Manage governance and risk – Apply the organisation's risk and governance frameworks to ensure that all activities are compliant and breaches are minimised.
Deliver Commercial results – Support, develop and deliver an account plan that meets internal goals and is based on customer needs across the portfolio. Apply financial analysis techniques relevant to the area of the bank.
Communication and relationship building – Use a range of advance communication and influencing techniques to build sound relationships both externally and internally.
Teamwork – Bring the right people and functions together, both internally and externally to collaborate and deliver for the customer.
What Qualifications will I have at the end of this Degree Apprenticeship in Banking?
The Degree Apprentices will achieve Professional Banking Qualifications equivalent to an honours degree and their career path and potential will be similar to an individual exiting the graduate programme.
What types of jobs will this Degree Apprenticeship in Banking qualify me to do?
Typical roles on completion of the programme are likely to be junior to mid-level relationship management positions. The degree apprentice will typically specialise in a particular area of banking eg Corporate/Commercial; Retail; Wealth.
Where can I find vacancies?
To search for opportunities, visit our list of Degree Apprenticeships Vacancies.