Overview
Facilities Managers work in the private, public or third sector and all sizes of organisation. This role is responsible for the delivery of a variety of integrated Facilities Management operational services (e.g. cleaning, catering) across multiple sites or a portfolio of properties either locally, nationally or regionally. They are accountable for setting the strategy and budgets, overseeing the financial and operational performance of the Facilities Management function, managing client relationships, building the FM client base, business growth and developing the organizational capability of the FM workforce.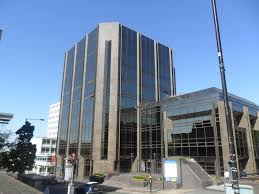 Skills you will learn as part of your Facilities Management Degree Apprenticeship
As part of this degree apprenticeship you will learn
1. Strategic property asset management – develop property management strategy; evaluate, monitor and control premises, fabric & building services; identify value creation opportunities)
2. Service Management – evaluate scope and effectiveness of FM service delivery; determine its feasibility; evaluate effectiveness of FM service delivery and innovation
3. Compliance – assess risks and implications of non-compliance; differentiate compliance-related accountabilities; monitor and report on compliance performance
4. Management Systems – evaluate effectiveness of FM information systems; make recommendations for improvement; develop FM quality management strategy, policies, plans and procedures
5. Development & Implementation of Strategy & Policy – analyse internal & external environment; ensure policies are ethical, sustainable and aligned with the strategy; evaluate effectiveness of FM stakeholder arrangements
6. Change and programme management – scope need for change; assess strategic impact of change; develop change management plans; evaluate effectiveness of change
7. Business continuity – scope and role of FM in BCP; test & evaluate effectiveness of BCP plans
8. Operational and technical leadership – manage teams to achieve FM objectives; evaluate personal effectiveness; plan & resource teams
9. Finance & Commerce – evaluate commercial impact of decisions; analyse implications of improvements; address FM function budget variances
10. Procurement and Contract Management – evaluate effectiveness of procurement arrangements; evaluate supplier proposals; agree contracts; monitor contracts; manage supplier performance.
11. Social Responsibility – evaluate social, economic, environmental & ethical responsibilities; implement & evaluate CSR plan; promote CSR activities; encourage innovation in CSR in FM function.
What types of jobs will this Degree Apprenticeship qualify me to do?
Specific job roles at this level may include: Senior Facilities Manager; Head of Facilities; Head of Estates; Head of FM Operations.
What Qualifications will I have at the end of the Degree Apprenticeship?
At the end of your degree apprenticeship you will have achieved the British Institute of Facilities Management (BIFM) accredited L6 Extended Diploma in FM and a Bachelor's degree in Facilities Management
Where can I find vacancies?
To search for opportunities, visit our list of Degree Apprenticeships Vacancies.