Nuclear Scientist and Nuclear Engineer Degree Apprentices use their knowledge and skills to enable systems and equipment to operate safely, efficiently and in an environmentally sustainable way, meeting the requirements set out by the employer and those of the Professional Body Institutions.
They will have a fundamental and core knowledge of engineering / science principles and practices and will be able to demonstrate discipline skills commensurate with their employed job role that typically will include design, plant performance enhancements, operational management, project management and maintenance of safety standards utilising analytical thinking to provide innovative solutions. They will also demonstrate good communication and team skills and the ability to communicate in a variety of forms to all levels within an organisation.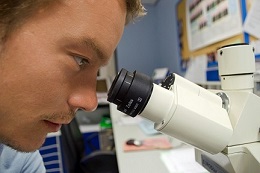 What skills will I learn on my Degree Apprenticeship in Nuclear Science?
Work competently in a technical nuclear environment, understand and promote personal responsibility for Health, Safety, Radiation Protection, Environmental Protection, Quality, Security, Safeguards and principles of Risk Management.
Analyse engineering and scientific problems selecting and using mathematical, engineering and scientific tools to provide suitable solutions to nuclear applications, with considerations of the entire life cycle of a nuclear facility.
Develop and critically apply knowledge of the concepts, principles and theories of engineering science relevant to the interdisciplinary fields of nuclear technology.
Demonstrate an understanding of stakeholder requirements, commercial awareness, business improvement, project and business management techniques relevant to the nuclear industry.
Apply their science or engineering discipline knowledge to the development, operation, maintenance and progression of technologies used for Decommissioning (e.g. remote handling and robotics), Waste Management, Reprocessing, and Nuclear Power Generation.
Specify, plan, manage, conduct and report on nuclear projects.
Synthesise information from a variety of sources and apply to the solution of a particular nuclear technology application.
Accurately observe, record and draw conclusions from data and experimental evidence, recognising inherent uncertainties and limitations.
Apply design processes including materials selection that meet nuclear industry standards.
Demonstrate an understanding of Regulatory requirements both national and international.
Develop technical reports that meet requirements of the prevailing verification process.
Demonstrate knowledge of the nuclear industry (past, present and future) and the business, political and community environment in which the company operates including personal role within the organisation, ethical practice and codes of conduct.
Demonstrate an understanding of root cause analysis and learning from experience (LFE) processes.
Demonstrate knowledge of the technology, safety, environmental and economics of nuclear fuels and the nuclear fuel cycle.
Apply the standards for nuclear processional practice as required by the industry and professional body institutions.
What Qualifications will I have at the end of my Degree Apprenticeship in Nuclear Science?
On completion of the apprenticeship, the nuclear scientist and nuclear engineer will hold a Bachelors (Honours) degree qualification (at level 6), accredited by the constituent bodies of the Engineering / Science Council. The degree will have a minimum of 60 relevant nuclear based credits (1/6 of total credits).
Professional Recognition: On completion of the apprenticeship, the nuclear scientist and nuclear engineer will be eligible to apply for professional registration as an Incorporated Engineer (IEng) or Registered Scientist (RSci) and membership of a Professional Institute.
What types of jobs will this Degree Apprenticeship in Nuclear Science qualify me to do?
Nuclear Scientist, Nuclear Engineer
Where can I find vacancies?
To search for opportunities, visit our list of Degree Apprenticeships Vacancies.