A degree apprenticeship in Business & Finance will vary depending on the type of company you work  for but could include many different areas of business support for your employer, which can affect every element of the business such as Finance, Accounting, Marketing, Sales, Product Development, Manufacturing and Management and more.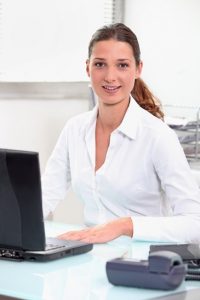 Some of these degree apprenticeships will focus on a particular specialism, such as accountancy and will lead to specific professional qualifications; others will be more general in their approach and will lead to a Business related degree.
What skills will I learn on my Degree Apprenticeship in Business & Finance?
Basic Principles of Business (Finance, Marketing, Organisational Behaviour, People)
People Management and Leadership
Operations and Project Management
Commercial Law
Business Accounting and Finance
Management Reporting and Decision-Making
Marketing Planning & Implementation
Business Management.
What types of jobs will this Degree Apprenticeship qualify me to do?
A degree apprenticeship in Business or Finance will ultimately lead to management roles with in the company either specialising in a specific area of the business or general management.
What Qualifications will I have at the end of the Degree Apprenticeship?
Graduate Apprenticeships will gain a Business or Finance related degree and could also qualify as a CIMA Accountant.
Where can I find vacancies?
To search for opportunities, visit our list of Degree Apprenticeships Vacancies.