Preparing for University is an exciting stage of life for any young person. It tends to come with many mixed emotions and can be a little overwhelming at times.
Most people start thinking about university well over a year before they end up going. There is certainly a long build up awaiting results, confirmation of places, booking accommodation and finally, starting university.
We often provide tips and support for students, ranging from advice for settling in to managing your finances. We wanted to gather our ultimate top tips when preparing for university all in one place so you have easy access to everything you could ever need to know.
1. Enjoy your summer
The final summer at home between finishing school and starting university should be filled with fun, adventure and quality time with your loved ones. Be sure to enjoy yourself and relish in the time with friends and family before moving away. Plus, after all the hard work involved in completing exams, you more than deserve to relax and let your hair down.
2. Connect with other students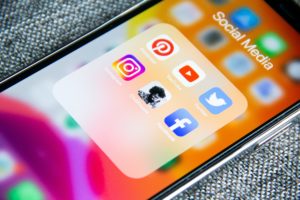 It may seem daunting but chatting to others in a similar position to you ahead of university can be really reassuring. It can also potentially allow you to make friends beforehand. If you're on Facebook, there are often groups you can join to meet other students from your chosen university, either on your course or in your flat block. Dropping a simple message just saying hello to spark conversation could be the beginning of a wonderful friendship.
3. Stay updated with uni
Many universities will assign summer projects or reading to be completed in the lead up to starting university. Whilst this may seem like a chore, especially after months of revision and exams, it can really help to ease you in. Plus, you'll go into your first day feeling confident having had an introduction to your subject.
4. Set up student bank account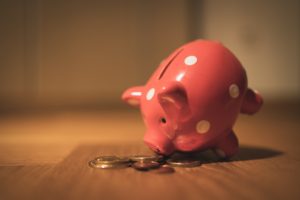 When preparing for university, money can be one of the biggest worries to face. It is likely to be the first time in your life you've had to manage your own finances and give thought to bills and budgeting.
Setting up a student bank account will create one space just for your student finance and any allowance to go into and bills and self-funding to go out from. Most will also have an interest-free overdraft facility which can offer some leeway when it comes to meeting payments. However, it is important not to rely on this or get into the habit of borrowing money. Talk to your current bank to explore your options.
5. Start shopping early
Preparing for university involves lots of shopping! From household essentials to stationery. There are many items that you will need to purchase. It may be an idea to make a uni checklist of what you'll need to take so nothing is forgotten. Even when buying basic items, things can build up and end up being pretty expensive. Spacing out your shopping trips and slowly building up your essentials will spread the cost and reduce stress by not leaving it all to the last minute.
6. Sign up for Funds4uni
Funds4uni is a really simple way to boost your income while you are at university, without it costing you a penny. All you have to do is register and then ask your friends and family to support you. Every supporter who signs up, will generate free donations to your university funds from over 3,500 retailers when they do their shopping online.
7. Check out what insurances you will need
A lot of student halls include contents insurance, so if you are going in to halls you might not need your own policy. Check on the university website to see what is covered by their contents insurance. You can then decide whether you need your own policy too. For example, it might not cover your more expensive gadgets or laptops. You might also want to consider getting some tuition fee insurance. Endsleigh's offering is part of their contents insurance and adding tuition fee cover will cost from £100/year upwards. This depends on how much you want to cover, but it means that if you ever find yourself unable to continue at university due to ill health, they will cover the cost of your tuition fees.
8. Make sure you have some ID and some passport sized photographs
When you arrive you will need to prove who you are. You must remember to take your passport or some other form of ID. You might also need some passport sized photographs for some of your university ID, so it is a good idea to have some handy just in case.
9. Register with the university GP or medical practice
Even more important now than ever before. As much as we'd love to think that you are never going to get ill, it is unlikely, and so you should definitely register with the university medical centre. The sooner you can do this the better! It can sometimes take a while for your current GP to send your notes across, so try and get this in motion once you have accepted your place at the university. If you have any particular health needs or requirements, make sure you know where to go. Ensure you how to access what you will need while you are at university.
10. Plan your move
Moving can be stressful at the best of times. Combined with the emotions of a huge life change, you'll want to be prepared. Ahead of moving in, it may be an idea to hire a van or send some of your belongings in advance. Planning timings, who is going with you and where you need to go will help relieve stress on the day.
11. Get involved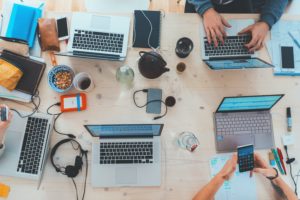 Starting university, settling into your new life and attending Fresher's Week can often seem intimidating. Especially if you don't like going out! However, there are other events that don't involve drinking. Fresher's fairs are a great place to find out more information about your university, discover work opportunities, and meet new people. Some accommodation facilities will run ice breaker events. This will allow you to mingle with people living in the same halls as you.
Societies offer a chance to learn a new skill, continue a hobby or make friends. They will often put on events and attend fairs too, so be sure to check them out to see if anything takes your fancy. Remember to get involved as much as possible in those first few weeks and months. You'll only be a fresher once. See more of our top tips for freshers.
12. Be confident
University introduces you to a whole new realm of people and cultures. This can often be the place where you meet friends you will have for life. It can be scary, but being confident when preparing for university (or at least pretending to be) will get you far in that first term. Interact with your flat mates in the kitchen, speak to the person sat next to you in class and be friendly. You will eventually find your group of friends that will be by your side throughout this period of your life. If you're struggling to make friends or wondering why you haven't found your people yet, be patient. Not everyone fits in straight away or finds others that they click with. These things take time, but there are thousands of students at uni and most likely others in the same boat as you.
13. Make room homely
Moving away from home at a young age is a big step. You may be worried about feeling homesick or not knowing how to cook or do your washing. It's all a learning curve and a great experience that will carry you through the rest of your life. When preparing for university and shopping for essentials, you could buy some soft furnishings and decorative pieces for your bedroom. Bringing some home comforts with you such as framed pictures and decorating with bright cushions or fairy lights will also help to create a positive space that feels homely.
14. Say yes to opportunities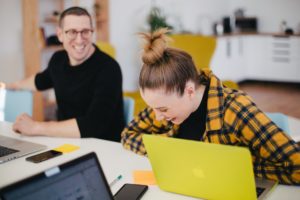 Starting a new chapter of life by moving somewhere new and meeting new people will always bring a host of opportunities. Whether that be related to your studies or your personal life. Try to say yes as much as possible (within reason!). There is so many things that could come your way that could completely change your entire experience.
15. Attend all lectures
It can be easy to turn off your alarm, stay in bed and avoid all responsibilities when living away from home. This is heightened if you have been out the night before. That being said, you should try your best to attend all lectures and seminars, even if others are not. Doing so will keep you from falling behind, show you are punctual and ensure you get your money's worth. After all, tuition fees are costly and you will likely be repaying them for a large chunk of your adult life. Plus, showing up will pay off when it comes to assessments and final projects later down the line.
16. Learn some simple recipes
If you are already a budding Jamie Oliver or Nigella Lawson then you will be fine, but most 18 years olds don't spend that much time cooking. Take advantage of the summer holidays to learn a few basic meals that you can cook easily and don't cost a fortune will definitely prove worthwhile. There are also some good, simple student cookbooks that know students have little time and no money, that give you lots of healthy, easy to cook meal ideas.
17. Stick to a budget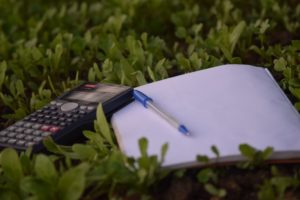 Budgeting at university is essential to avoid worrying about money or accumulating debt. There are plenty of budgeting apps on the market that can do all the complicated calculations for you and tell you exactly what you need to set aside and what you'll have left over. You should also check out what scholarships, grants and bursaries you could be eligible to apply for and keep an eye on them while you are at university as an additional £1,000 or more could come in very handy.
TOP TIP: Practise budgeting and managing your own money a couple of months before your first term, preparing for university life ahead of time.
18. Find balance
With so much going on and less structure than school, finding balance whilst at university is important. Work can easily build up and it can be tempting to study late into the night or at weekends. Sticking to a schedule and blocking out evenings and weekends to relax (like you would at school or work) will help create this balance and avoid burn out.
19. Manage your studies
Studying for a degree isn't always easy and requires hard work and dedication. Finding an effective way to manage your studies can also help with managing stress at university. Creating a work schedule and allocating blocks of time for in-person lectures, study periods and break times throughout your week will help you manage your time and meet your deadlines.
20. Look after your wellbeing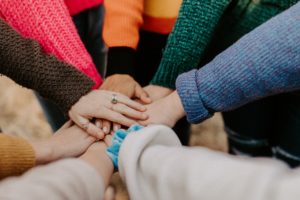 Your wellbeing should always be your number one priority. No amount of stress is worth it, and looking after your mental health at university is vital. Being away from home and family can make it easy to internalise or invalidate your feelings but please don't hesitate to seek help if you're struggling. There are plenty of resources out there or within your institution that can offer support. You will be able to find these on your universities' website or via the NHS or mental health charities.
21. Most of all – enjoy yourself!
Preparing for university and following these handy tips will help you settle in easier and ensure you have the best experience possible. You only get to be a uni student once in your life so take every opportunity and enjoy yourself, you'll miss it when it's all over.