What Engineering Degree apprenticeships are available?
There are Engineering Degree Apprenticeships in a range of different engineering disciplines and they could provide you with a great new way to get your Engineering degree for free and learn on the job skills while you study. With Engineering skills in short supply, degree apprenticeships in Engineering look set to boom.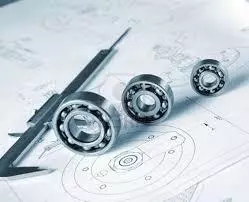 Although Degree apprenticeships are still in their infancy, there are already several different types of Engineering Degree Apprenticeships available.
Aerospace Engineering Degree Apprenticeship
If you have a passion for aircraft, this degree apprenticeship could be a perfect option. Aerospace engineers develop new technologies for use in commercial aviation, defence systems, and space exploration. As a Degree Apprentice in Aerospace Engineering you will learn about aerodynamics, structures, propulsion, systems, flight dynamics, mechanical engineering and computer-aided design. And you'll apply this to analyse and design flying vehicles.
Automotive Engineering Degree Apprenticeship
The objective of a Degree Apprenticeship in Automotive Engineering to train Engineers to support the activities involved in bringing automotive designs into manufacture. This role is essential for ensuring a seamless deliver of both launching new products and enhancing existing ones.
Your apprenticeship will teach you the advanced manufacturing techniques and project management skills required to launch products on time, on cost and to the required standards.
Defence Systems Engineering Degree Apprenticeship
Systems Engineers are required to find solutions for some of the most complex engineering problems. This is done by analysing all the information needed to understand the issues, exploring it from all angles, and then finding an appropriate solution.
A Systems Engineer might typically work in either the problem definition or solution provider environments, mapping out the requirements for a complex system and defining architectures for different potential solutions, reflecting all influences across the system lifecycle; and then testing and accepting the designed solutions.
Electronic Systems Engineering Degree Apprenticeship
Electronic Systems Engineers could work in many different sectors, applying your knowledge of electronics and embedded software to the design of circuits or devices to deliver a specific function.
The engineer applies their knowledge of electronics to the end use of the particular product being manufactured. Industry sectors that have requirements for Electronic Systems Engineers include Aerospace, Automotive, Automation and Instrumentation, Robotics, Telecommunications, Information and Computer Technology, Defence, Energy (including renewables), Transport and Consumer Electronics.
How do I apply?
To search for opportunities, visit our list of Degree Apprenticeships Vacancies.