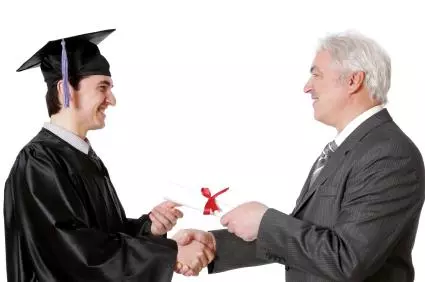 Do you understand the difference between corporate sponsorship, a company scholarship and a sponsored degree? And where do the new Degree Apprenticeships fit in?
Well if your answer is no, then don't worry, you're not alone. These terms seems to be quite similar but actually there is a difference in what they offer you as a student.
Corporate sponsorship
This is when you already have a connection with a company – maybe you work for them and want to carry on working for them while you study or perhaps when you graduate. If they like you and want to keep you on, they may consider sponsoring you through your studies, perhaps on the understanding that you will work for them during the summer holidays and for an agreed period of time when you graduate. Most corporate sponsorship agreements are individual and you would need to approach the company concerned to discuss and agree it.
A sponsored degree
These are slightly different in that you don't necessarily need to have a previous relationship with the company concerned. Sponsored degree programmes are a way for companies to attract and recruit school leavers who work and study at the same time. Take a look at our list of current sponsored degree opportunities in the UK
Company Scholarships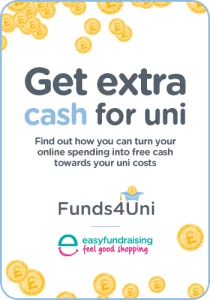 A company might offer a scholarship programme to students which will include an amount of money payable towards your university tuition fees or living costs, usually for a particular degree at a specified university or list of universities.  The difference here is that you study full time but the company will often offer additional support in terms of career mentoring, placements or work experience during your studies which could lead to employment on graduation, but this is not guaranteed.
Here are some examples of some of the more established company scholarships currently available in the UK.
EY Scholarship – For students holding confirmed offers of a place to study Accounting & Finance at one of the three partner universities. You must be predicted AAB or above in your A'levels.
Google – a scholarship for female students who are studying Computer Science who can demonstrate a strong academic background, passion for increasing the involvement of women in computer science and leadership skills.
https://www.thescholarshiphub.org.uk/google-anita-borg-memorial-scholarship/26724
Lloyds Scholars – for students from low household income, offering financial support and mentoring
https://www.thescholarshiphub.org.uk/lloyds-scholars/1305
Degree Apprenticeships
Degree Apprenticeships are like the traditional apprenticeship, where you are employed by a company and earn money while you are being trained. The difference with a Degree Apprenticeship is that you study up to degree level during your apprenticeship and will graduate from an accredited university, debt free.
You can search for Degree apprenticeship vacancies on our jobs listing or find out more in the Degree Apprenticeship Guide.