Learning to drive is an expensive business, and the cost can easily escalate if you aren't on top of it, with extra lessons, failed tests (theory and practise) and high insurances, but with a few handy tips and tricks you can ensure that you reduce the cost as much as possible and pass your test quickly.
Reduce the costs of learning to drive
1. Your provisional licence
Before you can start driving on the road you'll need a provisional driving licence. If you apply by post it costs £43 or £34 if you apply online at https://www.gov.uk/apply-first-provisional-driving-licence. You will need to supply proof of address and ID.
2. Driving lessons
This is where the costs can really start to pile up. The average cost of a one hour driving lesson in the UK now stands at £24. According to the Driving Standards Agency, the average learner driver needs 47 lessons and 22 hours of private practice before they pass their test.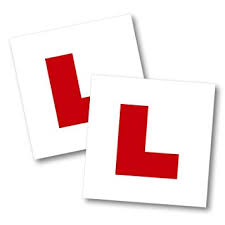 Most people like to go with a driving instructor who has been recommended by a friend, however another way of doing it could be through the company MiDrive. MiDrive is a network of independent driving instructors around the country and they are reviewed online by their customers. They say, you can typically save up to 35% on the cost of driving lessons by using one of their instructors compared to one of the national driving schools, plus they also provide you with a Learner App to help you track your progress.
3. Taking your theory test
A theory test costs £23, but if you fail you have to pay again to retake it until you pass. A good way to ensure that you don't fail is to take advantage of some of the free online resources available to help you prepare for the test such as The Highway Code and practice theory tests however, they only offer you a limited number of free practise tests. There are also plenty of apps and other learning resources, which in the long run can save you time and money, if it means you pass first time.
4. Learner Driver Insurance
Once you have had a few lessons, hopefully you can start to get some additional practise in, using your parents' car and they can take you out. Family members or friends can supervise a person driving on a provisional licence provided they are at least 21 years old and have held their driving licence for at least three years.
This doesn't come completely free though as you have to purchase learner driver insurance, but if you can get in plenty of additional driving experience between lessons, it should reduce the number of lessons you need. It is worth shopping around as the quotes can vary enormously, but often companies who specialise in learner driver insurance will offer the best deals.
5. After the test
On of the biggest costs for new drivers is the insurance once you have passed your test. This is sadly due to the fact that young and newly qualified drivers are more likely to be involved in an accident than any other group and insurers based the cost of their products on those statistics.
What is Black Box Insurance?
If you want to reduce your insurance premiums significantly, then you should consider buying black box insurance. Basically, the insurance company installs a small black box in to your car, which monitors your driving recording your speed, braking distance and the time of day you drive. If you keep within their guidelines, you can get reduced premiums and they improve as your driving improves. It is a premium based on your driving rather than on general statistics for young drivers.
However, although your driving has a direct impact in the cost of your car insurance, it still makes sense to shop around and compare black box insurance quotes – prices will still vary considerably from insurer to insurer.
Pass Plus
It may also be worth considering doing a PassPlus practical training course https://www.gov.uk/pass-plus. This course is designed to give you additional driving experience and skills which are not necessarily covered by the driving test. Some insurance companies recognise this and once successfully completed this may also help to reduce your insurance.