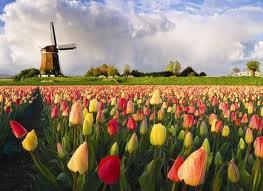 Since the increase in tuition fees in the UK more and more British students have been looking at the option of going to study at university in the Holland. There are some very prestigious universities in the Netherlands with six of them ranked in the top 100 worldwide. A large percentage of courses are taught completely in English and being an EU country you do not need a visa to study there.
There are three types of Universities in the Netherlands: State funded universities are either research universities or universities of applied sciences and then there are private universities. The research universities are more academically focussed and the latter are more vocational in nature.
How to apply 
The admissions calendar usually opens in September or October for the following year ie. September 2014 for entry in September 2015. There are two different methods for applying to Dutch universities. In some cases you apply directly to the institution you wish to study at, while in other cases you need to apply via a centralised application system called Studielink. You should contact the university you want to study at to find out which method they use.
Dutch universities usually do not make offers based on your achieving certain grades at A-levels and for most courses it is necessary simply to have A' levels.  All courses require you to have studied six different subjects. Sometimes this can be made up of 3 A-levels and 3 GCSEs. In other cases it may be 2 A-levels and 4 GCSEs. The conditional offers you would receive from Dutch Universities would simply be conditional on you passing the subjects you say you are taking.
What does it cost?
The tuition fees for studying in Holland are considerably less than in the UK at €1835 per year. However this is obviously not going to be your only cost that you will have to take in to consideration as you will certainly be living away from home and travel home will be more expensive.
Loans and grants
There are loans and grants available to UK students who wish to study in Holland from the Dutch government but you must remember that this is a different loan system to the one in the UK. The UK student loan system means that you may not have to pay all the money back that you borrow, depending on what you earn when you graduate.
The Dutch loan system is called Collegegeldkrediet and you can apply for the loan once you have an offer from a Dutch university. The loan is paid directly into your bank account in monthly instalments and it is your responsibility to pay the university. Some universities may require the whole year's fees up front and you will not have received it from the loan company so it is worth checking this out if this will cause you a problem.
You have to pay interest on Collegegeldkrediet and this is applied from the day you take out the loan and you have to start repaying it two years after graduating. The loan must be repaid in full over a maximum of 15 years and unlike the UK system it is not written off.
Scholarships for UK students
Most of the scholarships available in Holland are for either international students (non EU) or postrgraduate courses but there may be some funding available to you. You can search for any scholarships that might be available to you by using the Dutch grant finder tool
https://www.studyinholland.nl/scholarships/grantfinder
Useful links
To learn more about studying at university in Holland visit
https://www.studyinholland.co.uk/index.html
https://www.studyinholland.nl