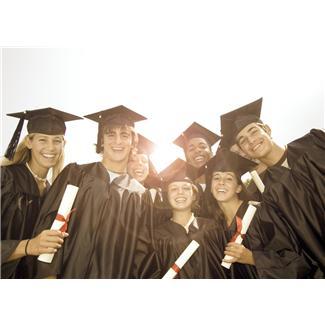 Since the introduction of tuition fees in the UK, creating a scholarship to target students with your marketing can be an effective way to build brand loyalty, gain the approval and support of universities and schools, appeal to parents and students and generate media interest. In addition it could be useful in graduate recruitment or even employee retention.
The Higher Education sector in the UK is going through a period of turmoil and uncertainty. In the face of significant cuts to both public and private funding sources, the universities themselves are struggling to find new ways to secure long term sustainability. Likewise, the students have suffered from an increase in tuition fee costs, which means that students could now graduate with the prospect of debts approaching £60,000.
In the face of this changing landscape the universities are looking for new ways to reassure their prospective students that the expense will be worthwhile and students are constantly looking for new ways to fund their degree and minimise their debts.
Addressing students' needs
Last year's National Student Money Survey (2017)* has shown that financial concerns are having an overall impact on student well-being as students are either working in part time jobs to meet the costs of university or worrying about debts, meaning they're unable to concentrate on their studies. Students are clearly worried about money and are becoming burdened by huge debts, larger than many of their parents' first mortgage. Equally, much of the burden is often being passed to the parents, where maintenance loans are not enough to cover the day to day living costs.
In the USA, where university students have long been accustomed to funding their own degree, scholarships are big business, and they are used by some of the world's biggest brands that target students – Google, Coca Cola and Dr Pepper to name a few. The beauty of these scholarships to the Marketer is that to a student, even £1,000 a year would make a significant difference to their financial situation.
Meeting your own objectives
There are a wide range of business objectives which could be achieved through creating a scholarship with a specific structure, such as attracting new talent, employee engagement and corporate social responsibility.
A promotional scholarship could also be used to achieve specific tactical marketing objectives as well as strategic communication objectives, such as brand positioning, brand awareness, lead generation and PR. The scholarship could be targeted to students studying a particular subject relevant to the brand identity. Equally if the brand wanted to align itself with specific institutes of higher education, the scholarship could be focused on those universities only, and thereby build a brand association with them by default.
Learn more about setting up a scholarship here.
*National Student Money Survey 2017 https://www.savethestudent.org/money/student-money-survey-2017.html