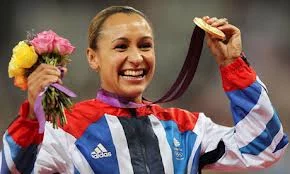 UK Universities offer sports scholarships to talented sportsmen and to support you through your studies at the same time as continuing to train in your sport. Many universities encourage sportsmen and women to choose their particular university so they are building a high level sporting representation for the university. You will of course be expected to represent them in your chosen sport during the course of your degree, but the support and finance you will receive will ensure that you continue to perform at the highest level and achieve your full sporting potential as well as gaining a degree at the same time.
You will often need to make an application for these scholarships before you know your A-level results, so do check out the application deadlines, but unlike sports scholarships in the USA, you have to have already applied to the course and university via UCAS before you can apply for the scholarships. The degree you wish to study does not usually have to be related to sport.
A few years back there were only sports scholarships available at a limited number of universities and for the more traditional sports such as football or athletics, but gradually more and more universities are starting to offer sports scholarships and for a much wider range of sports, including rugby, rowing, cricket, tennis, golf and basketball.
Typically, a sporting scholarship will offer you some financial support, which often is to cover the costs of your training and travelling, but sometimes can be used for general expenses. Also many of the scholarships will provide you with an additional support package such as physiotherapy, gym membership, coaching and mentoring, to ensure that you perform to your very best ability.
There are some sporting organisations which offer scholarships across a number of different universities from a centralised organisation. Here are some examples.
TASS Scholarship
The Sport England Talented Athlete Scholarship Scheme is a unique government backed partnership between talented young athletes, educational institutions and national governing bodies of sport. 30 different sports are covered by the scheme. Nominations are made by the individual sporting national governing bodies and the core services are delivered at TASS Accredited Centres throughout England.
Royal & Ancient Golf Scholarship
The R&A supports golf programmes at 15 universities and awards 100 individual Foundation scholarships to players from all over the world. Individual applicants must be in full-time tertiary education. Male applicants must hold a handicap of +1 or better, while female applicants must be 2 or below. Applications will also be considered from players who have been selected for a national team or squad, even if they do not meet the handicap requirements.
Winning Students Scotland
Winning Students scholarships are awarded annually and can value up to £6,000 per annum, providing tailored support and academic flexibility. Scholarships are available to full-time and part-time students at college or university and to able-bodied and disability athletes.
Chris Potter Sports Bursary
The Chris Potter Sports Bursary is an annual award worth up to £1,000 offered to an undergraduate or postgraduate who can demonstrate that they have made a significant contribution to student sport as a competitor, official, referee/umpire, coach or volunteer with particular reference to the BUCS programme.
Yellow Jersey Triathlon Scholarship
For passionate and determined student triathletes: The Yellow Jersey scholarship in partnership with British Triathlon is awarded annually to one student who can demonstrate a clear plan of action to get other students at their university involved in the sport. It includes a bursary of £1,000 towards the individual's triathlon goals for the year and many other perks, including one year's bicycle and travel insurance and a session with a British Triathlon development team member. Applications open in October each year and run for a month.
To find the full range of sporting scholarships available, select the Reason for the Award as "sporting achievement" on our database.