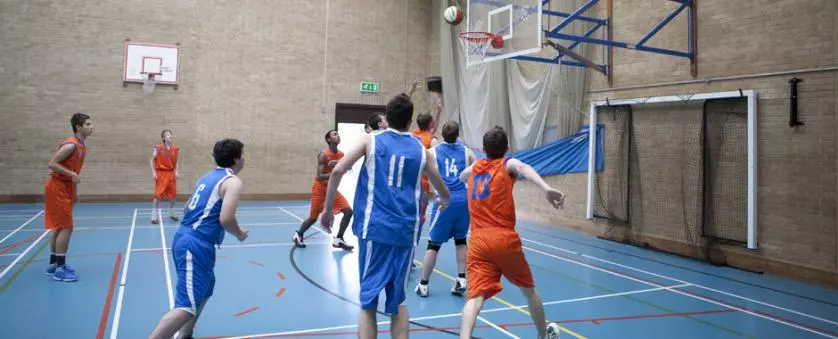 Sports scholarships in the USA are common practise. Sport plays an important role in college life in America and colleges are keen to attract top athletes to study at their college and represent the university while they are there.
Sports scholarships are becoming more commonplace in the UK but there are still far more available in the USA. Scholarships are offered for a wide range of sports including baseball, basketball, crew (rowing), cross-country, fencing, football (American), golf, gymnastics, ice hockey, indoor track, lacrosse, skiing, soccer, softball, swimming and diving, tennis, track and field, volleyball, water polo, women's field hockey and wrestling and in some cases archery, badminton, bowling, equestrian sports and squash.
Importantly, whilst playing for a college team on scholarship can pay for the cost of earning an undergraduate degree, you do not attend university solely to play your sport. Students with sports scholarships must be working toward an undergraduate degree (in any field offered by the university). Students hoping to be considered for a sports scholarship must meet normal university/college entrance requirements (published on the university admissions page) and continue to obtain satisfactory grades at university in order to receive and retain their scholarships.
So how do you go about getting one if you are interested in studying abroad?
Do it yourself
The first option is the 'DIY' approach, contacting university coaches directly to inform them of your interest in their programme and of your talent. There are a number of organisations that govern college sports and you can find information on what is available and how to apply by visiting these organisation websites:
www.ncaa.org
www.naia.org
www.njcaa.org
Visiting these sites will help you determine whether you meet the eligibility criteria and make a list of universities to consider.
In addition to contacting universities directly, you may also wish investigate the opportunity to promote your sporting talent to university coaches via online recruitment sites. The way this works is that you create an online profile for coaches to view that could include your sport CV and photographs and videos of you playing your sport.
www.berecruited.com
www.prepchamps.com
www.sportsrecruitingusa.com
www.sports-scholarships.com
www.SportsWorx.com
Use an agency
The second option is to work with a sport scholarship agency or placement service to connect with US universities actively seeking international student athletes and offering scholarships. These organisations will charge a fee for their assistance, but generally offer a comprehensive service that can make navigating the often complicated recruitment process clearer and offer student access to their network of coaches.
For further information and advice please visit The Fulbright website