Scholarships for disadvantaged students can cover a wide range of personal circumstances, which could put you at a disadvantage in your studies. These include:
Scholarships for Financial disadvantage
If you come from a low income household, you might struggle financially during your studies. University is expensive and even though students from a low income household will receive a higher maintenance loan to support them, this rarely covers all the costs. With 88% of parents saying they give their student additional financial support, if your parents can not afford to do this, it can put you at a disadvantage. Many students who can't or don't want to rely on their parents for additional money find that they need to get a part time job while studying. This means you have less time for your studies and puts you at a disadvantage to those who can concentrate full time on their course.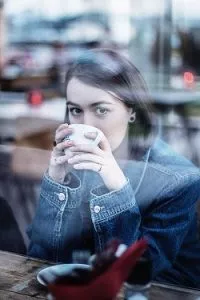 Many universities will offer additional scholarship or bursary funding for students from a low income household, but it is by no means guaranteed. Once you know where you will be studying, check out what additional funding your university offers. Most universities will also have hardship funds to support students through difficult times if the money has run low or out completely.
In addition to the funds the universities offer, there are other charities and trusts which will provide financial support to students from low income households. Crowd Scholar is one such charity, which offers annual scholarships to UK students.
Scholarships for social disadvantage
This can include many other personal circumstances which could put you at a disadvantage. Some examples include:
First in family to go to university
Living in a low participation neighbourhood
Care leavers and estranged students
Students with a disability
Students from an ethnic minority
Asylum seekers
Most universities will offer a range of support for students from all or most of these backgrounds and again, there are also charities, trusts and local authorities which offer funding for many different  reasons.
How to find scholarships for disadvantaged students
Scholarships for disadvantaged students do not neatly fit in to one easy category. Students face many challenges and many charities offer support, but the exact nature of the support is just as varied as the students themselves.
Our top tips for finding funding
Understand all the different reasons you could be eligible and write a list
Check with your university to see what they offer
Search for charities and trusts which support students with your personal circumstances
Check if your local authority offers any support
Tailor your application to each organisation you are applying to. Each one will have its own very specific eligibility criteria. Show how you meet that criteria.