What does it mean to be an estranged student?
An estranged student is someone who has not had verbal or written contact with either of their biological or adoptive parents for about 12 months or longer prior to the start of your course and this is not going to change.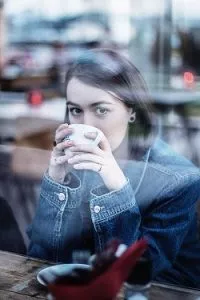 Given that the amount of Student Finance you are eligible to apply for is based on your parental income, being estranged from your parents could make it very difficult. This is not the same as your parents being on a low income or refusing to support you financially. You will need to verify, with written statements from an independent person of good standing (such as a teacher or social worker) that there has been no communication between you and your parents. This will enable you to apply for Student Finance without the support of your parents.
If the length of time you have not been in contact with them is less than 12 months, but the estrangement is irreconcilable, then Student Finance will take each case on its own merit.
What the universities offer
Many universities recognise that being estranged from your parents offers a whole different set of challenges when starting and studying at university. A lot of students don't only rely on their parents to support them financially but also emotionally during their studies. In recognition of these challenges, there has been a significant increase in recent years in the number of universities offering additional financial and emotional support to estranged students.
Here is a list of universities currently offering additional financial support in the way of scholarships or free accommodation specifically to estranged students, worth between £1,000 and £15,000
Aberystwyth University
Cardiff University
City University, London
De Montfort University, Leicester
Keele University
Manchester Metropolitan University
Oxford Brookes University
Solent University
Unite Foundation
University of Bath
University of Bristol
University of Central Lancashire
University of Edinburgh
University of Liverpool
University of Portsmouth
University of Sheffield
University of Sunderland
University of Winchester
University of Wolverhampton
University of York
In addition to specific scholarships for estranged students, all universities also have a Hardship Fund, which provides students who are struggling financially with some additional money.
It is also worth remembering that there are hundreds of thousands of pounds worth of scholarships being offered, which might not specifically be for estranged students, but more widely offered. It is still worth seeking out and applying for these too. The fact that you are estranged from your parents will make your case for additional funding more compelling.
You can search our database of scholarships, grants and bursaries to find additional funding for your studies.