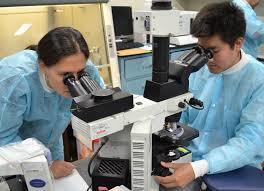 The Russell Group Universities, founded in 1994, are a collection of leading universities in the UK. Currently, there are 24 institutions that make up the group, all of which can be found amongst the top UK university rankings, as well as some global league tables. Similar to the Ivy League in the USA, the Russell Group has become somewhat of a sign of excellence in higher education. Though, aside from being a symbol of academic prestige, the Russell Group has a set of stated objectives, such as leading research in the United Kingdom, as well as promoting excellence in teaching standards.
But why does all of this matter, and does it really make a difference to your day to day life as a student, whether you choose to attend one of these institutions or choose to study elsewhere? In this post, we're exploring some of these ideas, as well as what league tables really tell you, and how your career prospects may or may not be affected if you choose to study elsewhere.
Who are the Russell Group universities?
● University of Birmingham
● University of Bristol
● University of Cambridge
● Cardiff University
● Durham University
● University of Edinburgh
● University of Exeter
● University of Glasgow
● Imperial College London
● King's College London
● University of Leeds
● University of Liverpool
● London School of Economics & Political Science
● University of Manchester
● Newcastle University
● University of Nottingham
● University of Oxford
● Queen Mary, University of London
● Queen's University Belfast
● University of Sheffield
● University of Southampton
● University College London
● University of Warwick
● University of York
What do League Tables really tell you?
Typically, a great deal of importance is placed on university league tables. The reason for this is because, yes, to a certain extent, they do carry weight. Generally speaking, league tables will outline levels of student satisfaction, student to staff ratio, graduate prospects, and entry grades. Although this can be a great source of snapshot information, just because a certain university isn't at the top of a league table, doesn't mean it isn't right for you. In fact, you may find that some of the Russell Group universities themselves aren't even within the top 10 – so getting too caught up in names and rankings is futile. As well, league tables don't always show the full story. In many cases, they can even conceal pockets of excellence at course level. Ultimately, when it comes to narrowing down your choices, your decision should be determined by your own personal priorities.
Will it make much difference?
Generally speaking, Russell Group institutions will have a very high standard of teaching, with many tutors working at the cutting edge of research and passing on their expertise to students. As well, they boast a high standard of research and student facilities. You'll also often find that student satisfaction levels are higher than average, and drop-out rates are considerably low. Though, that said, as an undergraduate, whether you choose to study at a Russell Group university or elsewhere won't have much of a direct impact on your studies or day to day life at university.
Are you more likely to have better career prospects?
Many Russell Group universities boast great reputations for their graduates bagging high-paying jobs. Of course, when it comes to applying for graduate jobs, although your grades, experience and your interview will be amongst the deciding factors whether you're the ideal candidate for the role. That being said, a degree from a Russell Group institution can really work in your favour, too.
Although top-class honours degrees obtained from Russell Group universities are renowned for opening up doors into competitive, high-paying career sectors, that's certainly not to say that excellent opportunities can't be hunted out regardless of what university you go to.
What if you want to go elsewhere?
Choosing not to study at a Russell Group university, for whatever reason, certainly doesn't mean that you won't come out of university without a good degree. In fact, there are a number of great institutions throughout the UK that are not part of the Russell Group, but are still frequently ranked within the top 10 in major league tables, such as St Andrews and the Lancaster University.
As mentioned before, when it comes to choosing a university, your decision should ultimately be influenced by what you deem to be your own personal priorities, such as the course and subject you want to study, distance from home, accommodation, and whatever other various aspects that might be important to you. At the end of the day, rankings and reputation are important to a certain extent, but they aren't the be all and end all. You need to choose what is best for you.