76% of students have a part time job and it's no wonder, since the student maintenance loan barely covers your accommodation costs these days, let alone all the other things you are expected to buy for your course, food, travel, entertainment and bills.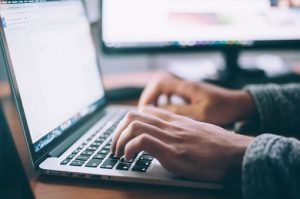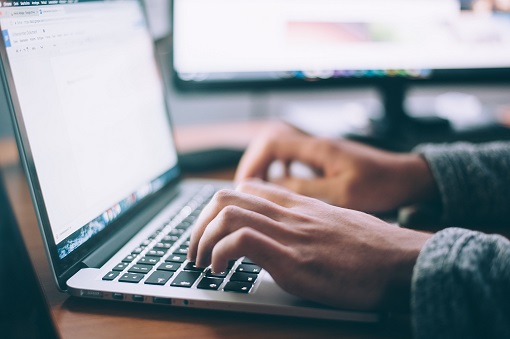 Having a part time job while you are studying can be a difficult balancing act, especially if your part time job includes night shifts or long hours each week. After all, you are at university to get a degree, not graduate with flying colours in shelf stacking.
But with a little bit of luck and a good understanding of all the different types of jobs for students that are out there, you could find something that fits in perfectly with your studies without stretching your staying power too much. Part time student jobs come in all sorts of shapes and sizes and some can even be a great way to get some relevant experience on your CV for when you graduate.
Working for yourself
Setting up your own business or working freelance sounds like the ideal solution for a student, but it's not as easy as it might seem at first. Building anything from scratch takes time and dedication, building a reputation for yourself, but if you are the sort of person who has an entrepreneurial spirit, this type of work could be ideal for you.
Start your own blog or website
Do you have a passion for something, a hobby that you are really knowledgeable about and you are involved in for fun? This could make an ideal subject for a blog. Writing about something you know lots about and really love, you can turn your passion in to a business and make money from blogging. It's easy to get started, but it does take time to build up a following and reputation, so it's not a quick fix solution to get the money rolling in.
Freelancing for other people
If you are a good writer but don't want to wait for your own blog to grow, you could do some freelance work for others. There are lots of websites around which list lots of different freelance opportunities which you can bid for. You will need to register with HMRC as a sole trader, but it doesn't cost any money to do this.
Start by offering your services at a reduced price to build up your portfolio, but not too cheap as cheap doesn't always mean good. Once you start to grow your reviews, you will find it easier to win jobs and you can put up your prices.
The best freelancer sites are Fiverr.com, Freelancer.com, Peopleperhour.com and UpWork.com. You will not only find writing jobs on there, but also a whole range of other freelance opportunities. If you have any digital or creative skills, they are definitely worth checking out.
Some of the freelance jobs you could find include:
Translation
Transcription
Proofreading
Web or graphic design
Video creation or editing
Content writing
Virtual assistant
Photography
Start your own business
Most universities these days will have business support or incubation services for student start-ups. They will offer mentoring, learning opportunities, information on funding and all the guidance you need on setting up your business.
According to recent research around a quarter of students in the UK currently run or plan to run a business while they are at university….and we all know a pretty famous case study of a businesses that started from a university bedroom. Maybe you're next?
Make money online from home
You might not consider these sort of things as a job, but what's the difference? You do stuff and get paid for it. The only difference is that you don't have a contract and you are not guaranteed regular work, but sometimes that can be a good thing. It means you can do the work when you have the time and stop when you have an essay deadline or exams demanding your attention.
Answer surveys – research companies are always looking for people to answer surveys. All you have to do is register a few details about yourself so they know if you fit the profile requirements of each survey and whilst you don't get paid more than about £3 per survey, it's easy money. There are loads of different survey sites, so sign up with a few different ones and you are more likely to be sent relevant surveys. Toluna, i-Say, InBox Pounds, Nielsen, Swagbucks.
Mystery Shopping/Dining – whilst you don't actually earn money for this, you are given money to go out and either shop or dine in restaurants and then write a review of your experience. You get to keep whatever you buy (or eat thankfully!) so you could save yourself quite a lot of money if you do it regularly, especially if you are shopping in Asda.
Product Testing – this is another way to get things for free. You sign up to be a product tester and then you can keep the items you have tested. Again, not a salary, but a great way to supplement your income. If you don't want the products yourself, you could always sell them. They often include all the latest gadgets and technology.
Sell stuff – we all keep things that we no longer need, just thinking that maybe one day it will come in useful, or otherwise you are reluctant to bin it because it cost you good money. So why not sell it? You might be surprised at the number of things you have which other people might want to buy:
Gadgets and tech
CDs
Games
Clothes
Textbooks
Course notes
Part time jobs for students
Most university towns will have a wide range of part time jobs for students. Here is a list of the types of jobs you might be able to find on a part time basis while you are studying.
Bar work
Serving tables in a restaurant
Working in a supermarket
Retail assistant
Babysitting
Dog walking/pet sitting
House sitting
Hospitality/catering assistant for events companies
Call taker in a call centre
Cleaner – office or residential
Tutoring – you can do this online or advertise your services locally but you will need a DBS check to work with children.
Teach English as a foreign language – use code 47202F4A and you will get 10% discount on all TEFL training courses to get you ready
Modelling
Film/TV Extra
Fundraising for charities
Gardening
Labourer
Delivery Driver – you will need your own vehicle
Warehouse operative/packer
Working for your university
Your university will have job opportunities for students of the university. These could include
Be a university ambassador
Research assistant in your faculty
Bar work
Working in the Student Union
The careers office will often have local companies looking to employ students
What to expect from part time jobs for students
For every student who enjoys their part time job, you can probably find one who doesn't enjoy the same job. If you find a job as a student that you love, then you are very lucky. Most people do them just for the money and often that isn't that good.
Jobs in retail, bar and catering work can often require very unsocial shifts, starting at silly o'clock in the morning or working until the wee hours or even through the night. This can be really tiring and you need to make sure that shift work does not mean you can't stay away for lectures and studying. There is no point in working your way through university to pay for it, if you don't finish your degree.
Any customer facing role, will also have its problems. Customers can be rude, aggressive and difficult if they are unhappy. You might also have to deal with drunk people and shoplifters. Be prepared for the bad with the good. There are also a lot of very nice people out there and a satisfied customer can make your job feel worthwhile.
How much money should you expect to earn?
The national minimum wage depends on your age. This is the minimum amount you should be paid. Often it will be more, but it gives you a guide of what is acceptable.
Under 18s – £4.35/hour
18 – 20 – £6.15/hour
21 – 24 – £7.70/hour
25 and over £8.21/hour
Benefits of getting a job as a student
It doesn't really matter what job you do while you are at university, whether it's related to your intended career or not, any job you have done will enhance your CV in the eyes of a prospective employer.
Having the determination to seek out a job, being able to hold that job down, turning up each day/week on time and fulfilling your employer's expectations all show that you are a good bet as a prospective employee. If you get a good reference that's even better.
Sometimes having a really boring job as a student can be a good thing. It makes you realise the importance of studying hard to ensure you get a job in the future that doesn't bore you silly! If your job is so boring, just imagine yourself doing it all day every day and it will motivate you to study hard, get your degree and find a more rewarding career!