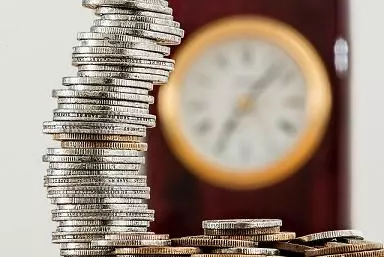 A few years ago, making money from blogging was almost unheard of, with blogging being nothing more than a hobby many people enjoyed in their spare time. Fast forward to the present day and oh, how times have changed – blogs are undeniably booming and have truly become a gateway to endless opportunities and can be great way for students to earn a bit of extra cash.
Although it's no easy feat, it has been proven time and time again that earning a bit of extra income from blogging is entirely possible, with just the right amount of hard work and research. In this post, we're detailing some of the most important things you should know if you're thinking about trying to dip your toes into the blogosphere in the hopes of earning money as an established blogger.
Ways to earn money blogging
There are numerous different ways to earn money from blogging, and some will work better than others depending on your blogging niche and the type of readership that you draw in with your content. If you hope to make money as a blogger, clue yourself up on all of the different ways you can earn a bit of extra cash from your hobby. Here are just a few of them:
1. Sponsored content
Perhaps one of the most common ways of making money from blogging, sponsored content is when a blogger is paid by a brand to write about a product or service. Brands will often outline a specific brief or campaign, which will have deadlines and requirements that you'll need to follow in order to be paid. Writing sponsored content can be incredibly lucrative for bloggers, however, opportunities can be hard to come by and the criteria can be set at a very high standard. As such, it's unlikely that sponsored content opportunities will come rolling in overnight – though, with hard work, it's entirely possible to see those opportunities come your way.
2. Affiliate marketing
In a nutshell, affiliate marketing is selling a company's product through your platform and earning a commission on each sale. For example, a blogger links to a particular product, and when someone clicks on that link, and then goes on to make a purchase from the website it directs them to, the blogger earns commission on that sale. Affiliate marketing has the potential to be a steady source of income when executed the right way, with the adequate amount of effort put in. It's a particularly lucrative method for fashion and beauty bloggers, who can frequently recommend products.
3. Branching out
If you speak to any blogger, the one piece of advice they'll likely give you about earning money from blogging is to use it as a stepping stone for gaining income, rather than relying on it solely. Once you've established yourself as a blogger, don't hesitate to start thinking outside the box. What can you do to increase the income you earn from your little space of the internet? You could sell a digital product or service, such as an e-course or e-book. If you're a creative, you could set up an Etsy shop and sell your creations online, using your blogging as a marketing tool. If writing is your passion, you could build up an online portfolio starting with your blog and eventually offer freelance writing services. The possibilities are truly endless!
Things to remember when monetising your blog:
1. Narrow down your blogging niche.
If you hope to one day monetise your blog, one of the most important things to do is narrow down your blogging niche. Though it's tempting to delve right into the throws of blogging and write about every single one of your favourite topics on your online space – narrowing down your niche to one main topic and no more than 2-3 subtopics to compliment can do wonders for your online growth. Readers and brands alike will begin to see you as an expert in your niche, and so increases the likelihood of opportunities coming your way.
2. Don't rely solely on your blog.
When it comes to making money blogging, the number one piece of advice that any established blogger will give you is to be sure that you don't rely solely on your blog for income. Blogs often act as a gateway and stepping stone to new opportunities. As mentioned before, don't hesitate to start thinking outside of the box once you've began to establish yourself as a blogger within your niche.
3. Be prepared to play the long game.
Unfortunately, blogging success just doesn't happen overnight. Contrary to popular belief, blogging certainly isn't a get-rich-quick scheme – in fact, it's often quite the opposite. Many bloggers slog through years of hard work before they begin to see a substantial income from their blog, and if your only intention is to make money, you're going to be sorely disappointed pretty quickly. However, that's not to say you can't eventually make decent money, as mentioned before, it's been proven time and time again. The reality of it is, if you want to succeed, you should be wholly prepared to play the long game.
So, there you have it. Making money blogging certainly doesn't have to be a futile endeavour – the opportunity to earn an extra bit of cash from your hobby is entirely possible, you just have to be prepared to work for it.
This article has been written by Katy Belle who was awarded best newcomer in the Bloggers Blog Awards in 2016 for her blog Katy Belle