Studying for a Masters is a very different experience from your first undergraduate degree. When you make your choices about where to study for a postgraduate degree, the deciding factors you consider will be very different to those you considered for your undergraduate study. It will be much more about the course and what it will lead to, rather than the "university experience" itself.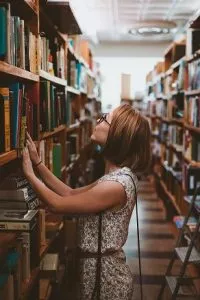 Many people do choose to stay on at the same university to do their Masters. Everything is familiar, you know the town/city, the lecturers and probably have friends who will still be at the university, so it is an easy option.
However, you might also want to consider where else you could study, if there is a possibility that you could get your Masters for free.
Full tuition fee scholarships
There are surprisingly quite a lot of full fee paying scholarships for Masters level degrees. They are usually for very specific courses, not necessarily mainstream choices and are often sponsored by companies to encourage talented students to study these subjects. But, if this applies to the Masters you would like to study for, then it is definitely worth looking around to see if you could save yourself another £10k or more of debt.
Here are some examples*:
John Crook Scholarship – St John's college, Cambridge University
Open to British students who are first in their family to go to university and have an exceptional academic record, to study for a Master of Advanced Studies in mathematics or science.
Scottish Power Foundation Scholarships – for Masters study in a range of subjects
Applicants must be in possession of a bachelor degree 2:2 or above or master's degree from a recognised university on submission of the application. Students must be from the UK and registered to study a Masters at one of the specified Universities in the UK or Spain.
Inspiring Success Scholarship – Loughborough University
The Inspiring Success Scholarship offers 100% off the full cost of tuition fees for selected unemployed and underemployed graduates, who obtained GCSE or A-level (or equivalent) qualifications from Hackney, Tower Hamlets, Newham or Waltham Forest.
Studying your Masters Abroad
For EU students there are many European countries where you can study for a Masters for free. However, when the UK leaves the EU, UK students will be considered as International students and therefore will be required to pay some fees in most EU countries. However, the cost is still often less than studying for a Masters in the UK.
For example
Germany – it is free to study for EU and International students
Norway – free to study for EU and International students
Austria – free for EU students, around 1,500 euros per year for international students
Hungary – free for EU students, around 1,500 euros per year for international students
Greece – free for EU students, around 1,500 euros per year for international students
But do remember to take in to consideration other things such as the cost of living and travel to and from home. In Norway, the cost of living is quite high, so whilst tuition fees might be free, it could still cost you a lot to live and eat (something you will definitely need to do) while you study.
Crowdfunding
Ask complete strangers to fund your degree. Sounds unrealistic? It might be but many have done it. Check out https://hubbub.net/ or https://www.crowdfunder.co.uk/
Sponsorship from your employer
If you are already in employment and fancy doing a Masters which will enhance your career, don't be afraid to ask your employer to support your studies. Many companies do have funds for employee development and as long as the course is relevant to your job, you might be in with a chance.
To find scholarships for your Masters, you can search our database of scholarship funding.
*Correct at time of publication.