Fundraise towards the cost of university by shopping online, with Funds4Uni brought to you by easyfundraising and The Scholarship Hub.
We're delighted to tell you that we have gone into partnership with easyfundraising, the UK's biggest fundraising cashback site, to help you in raising Funds4Uni.
You and your friends and family can collect a free donation every time they shop online with over 3,300 retailers, covering everything from travel and insurance to groceries and fashion. Good causes nationwide have raised almost £18m this way, all courtesy of some of the high street's biggest names.
A degree can have a big impact on your future, but so can the cost of going to university. A recent report by the BBC suggested more students than ever are at risk of missing out on university due to costs. The Funds4Uni initiative further demonstrates our commitment to helping you and your family fund your higher education and reduce student debt.

How does it work?

The donations you and your supporters collect each month will be totalled and paid to you by BACS or cheque. You can track your total in your profile, set up some favourite retailers and share your cause page with family and friends so that they can shop in support of you too!
How do I sign up?
Just go along to our Funds4Uni information page and sign up – it takes around 5 minutes to register and then you can start raising funds.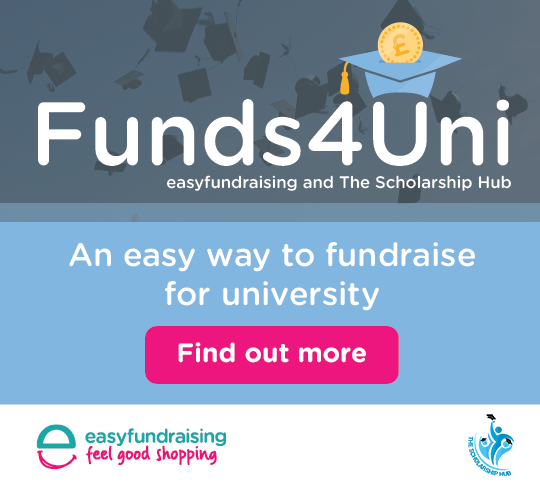 How much could I raise?
On average, by doing all of their usual online shopping with easyfundraising, a family of 8 supporting a student in raising could raise…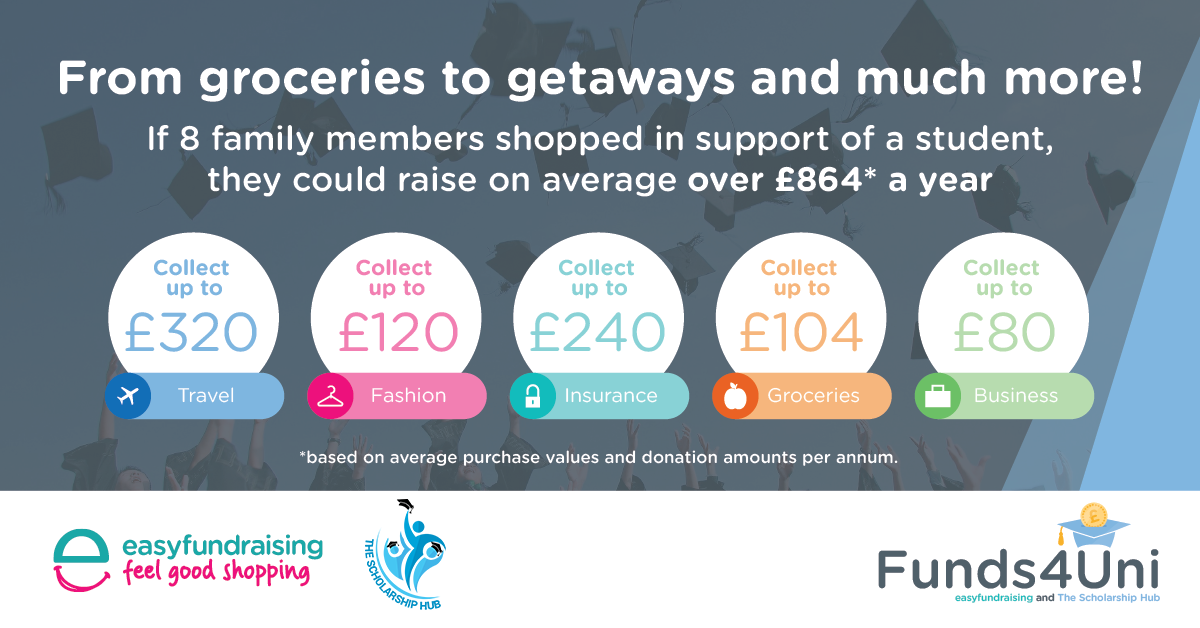 We've put together a simple presentation so you can see how easily you could raise! Download it here.
Win a £100 donation courtesy of Viking Direct!
Sign up by 14th October and you will go into a draw to win a £100 donation courtesy of stationery experts Viking! Visit our funds4uni page to find out more.
So what are you waiting for? Get signed up and start raising Funds4Uni the easyfundraising way.
Good luck!