Degree level apprenticeships are the new route to gaining a degree without having to pay the tuition fee costs. In fact, you earn your degree while you are working and you get paid to do it.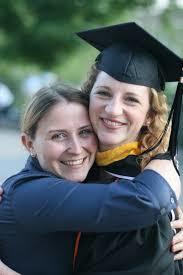 When students are making decisions about their choices after school, parents' opinions generally hold a lot of sway, but for many parents the term apprenticeship still carries connotations of on the job manual work training. However this is no longer the case, in particular in relation to degree level apprenticeships.
As a parent, particularly if you went to university yourself, you may hold the firm belief that university is the best option for your child. They get the freedom and experience of living away from home, meeting people from around the world and gaining a degree. This of course does still hold true, but things have also changed since we went to university.
Having a degree, no longer sets you apart in the way it used to. Now almost 50% of school leavers go on to Higher Education and increasingly employers are looking for evidence of work experience. Students are spending their holidays trying to build up that work experience so they are more likely to be of interest to potential employers, making them stand out from the rest of the graduates.
That is not to say that a degree no longer holds the value it used to, but it is certainly not the passport to employment that it once might have been.
Add to that the fact that university students will now graduate with an estimated debt of around £50,000, the option of a degree level apprenticeship offering the chance to gain a degree at the same time as you get on the job work experience, has to be worth some serious consideration.
At the moment, the choice of degree level apprenticeships is relatively limited compared to the choices at university, but if your child does want to study for one of the options that is available then it is worth exploring. The number of large companies signing up to the degree level apprenticeship programmes is growing rapidly and already includes big household names like Barclays and M&S.
Find out more about the range of degree level apprenticeships available.