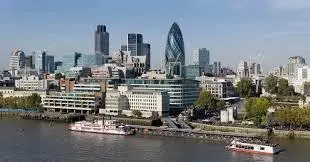 Degree apprenticeships in London can be a great way to get your degree and make living in London more affordable. London is an expensive city and as a student it can seem like a financial struggle, but imagine you were being paid while you study?
If you are looking for degree apprenticeships in London, there are several ways you can find them. Degree Apprenticeships are advertised like jobs. When a company has a vacancy for a degree level apprentice, they will advertise the vacancy in the same way they would any other job.
Where can I find vacancies?
To search for opportunities, visit our list of Degree Apprenticeships Vacancies.
Via the Universities
Usually, a London based company will partner with a London based university to run their degree apprenticeship scheme. Below you will find a list of universities in London which offer different types of degree apprenticeships. By visiting their websites, you can find out which companies they are working for to deliver their degree apprenticeship programme.  Often, the universities will have a sign up/register your interest form, which you can complete and they will email you once there are vacancies.
City University
– Legal
London South Bank University
– Building Surveying
– Quantity Surveying,
Pearson College
– Chartered Manager
– Business Management
Queen Mary, London University
– Digital & Technology Solutions
University of East London
– Digital and Technology Solutions,
– Civil Engineering Site Management,
– Construction Site Management
– Construction Design Management.
University of Greenwich
– IT
University of Roehampton
– Digital & Technology Solutions
University of West London
– Digital & Technology Solutions
Direct with the companies
Once you have discovered which companies are offering degree apprenticeships in London, you can contact the companies direct and even if they are not actively recruiting at the time, you can put yourself on their mailing list to be sent information as soon as a vacancy goes live.
To find out more about the different types of degree apprenticeships currently available, visit our Guide to Degree Apprenticeships, where you will find information on all the industry sectors.