Are you ready for a career change? The world of Data Science and AI awaits.
The number of companies using big data to make quicker and better decisions is increasing and data scientists are in high demand. Yet there is a shortage of data science and AI specialists in the UK. This shortage is currently costing businesses more than £2 billion a year.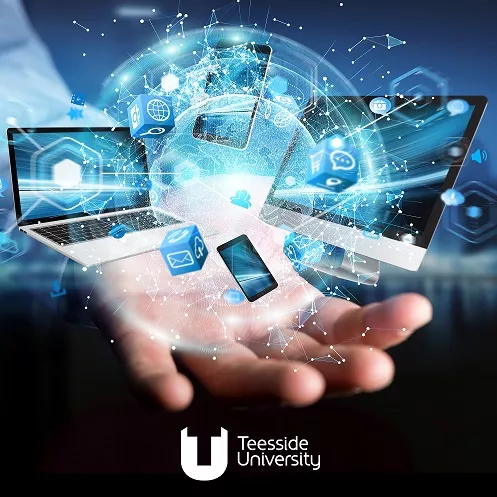 The Government's digital strategy predicts that within 20 years, 90% of all jobs will require some element of digital skills. In response to this, The Government aims to increase the number of people from groups currently underrepresented in the AI and data science fields, to further strengthen the AI and Data Science sector and to encourage graduates to consider a future in these occupations.
£10,000 OfS Conversion MSc Scholarships
Teesside University is offering 18 scholarships, each worth £10,000, to eligible students to study a conversion MSc Applied Artificial Intelligence or MSc Applied Data Science for full-time study starting in September 2022
Do I need to have studied computer science?
These courses are designed for students with no background in these or related subject areas. It does not matter what subject you studied at undergraduate level.
What is the MSc Conversion Course?
The new postgraduate conversion courses provide graduates with the skills they need to start a career in artificial intelligence (AI) and data science.
AI is the development of computer systems able to perform tasks that normally require human intelligence, such as visual perception, speech recognition, decision making, and translation
data science refers to the analysis of data to derive meaningful information and make business decisions.
Scholarship eligibility criteria
You must belong to at least one of the following underrepresented groups:
female
black
disabled
students from POLAR quintiles 1 and 2
refugees
children from military families, veterans and partners of military personnel
How do I apply?
To apply, you must first apply for one of these courses. You will then be provided with your student ID for you to quote in your OfS scholarship application – you can find a link to the application from here.