In America, where students have long been accustomed to paying for university, the scholarship industry is worth hundreds of millions of dollars and it is an integral part of the college application process for students to search for and submit scholarship applications.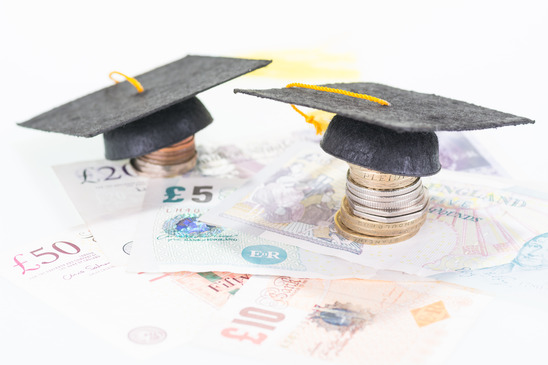 The Scholarship Hub is being approached on a more regular basis by organisations from the USA that have scholarships which are open to students worldwide, regardless of the subject they are studying or the institution they attend. Some of them may seem odd to us, as we are not used to seeing this type of scholarship here in the UK, but most of them are genuine opportunities to earn some extra money for your studies. The only caveat we would impress on you is that there are some scams out there and any scholarship application form that asks you to pay money to apply, should be left well alone.
We list the opportunities that we believe to be genuine on our database under "no specific university". Here is a selection which are currently open for applications.
Ideapod Scholarship – $2,000
Open to students worldwide, submit your answer to the following question ""What will Artificial Intelligence mean for work?" and you could be in with a chance to win $2,000
Cole Review Scholarship
Applicants are asked to submit an essay 700 – 1500 words long about how people living in urban areas can adopt a sustainable lifestyle and reduce their carbon footprint. Open to students from anywhere studying in the UK.
Lead Roster B2B Marketing Scholarship
Open to school and university students from around the world who are interested in marketing. Students applying must submit the URL of a video they've uploaded to YouTube where you explain, present, convince, inspire, entertain, market and/or sell us your reason why you deserve to win this scholarship.
Publicity ai Scholarship
Open to school and university students from around the world who are interested in content marketing and SEO. tudents applying must submit a brief essay explaining the best use of content marketing –the act of producing content to compel your audience to appreciate and share it– that they have seen.
Pitch your idea Scholarship
Worth up to $10,000 this scholarship is open to students from around the world in secondary school through to postgraduate level studies. Applicants have to submit a pitch for their big idea.
BeArt Presets Scholarship – $1,000
Open to Yr13s who have accepted a place at university, current undergraduates and postgraduates. Applicants have to answer the question "How The BeArt Presets Academic Scholarship will impact your life?". Students worldwide are eligible to apply but you must be registered with an accredited university in your country.
Symptoma Better Diagnosis Scholarship – $500
Open to students worldwide who are studying and working to fund their studies. Also open to Postgraduates
If you would like to be kept up to date as new scholarship opportunities are added to our database, please register here.