Making decisions about your career can be extremely difficult. Often as a student, you will receive conflicting advice from people, and it can be hard to weigh up which option is best for you.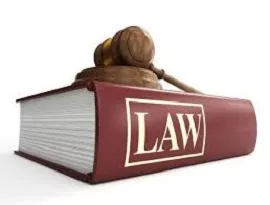 In college, I had an unconditional place at Lancaster University to study law, but at the last minute, I decided to cancel my placement and pursue an apprenticeship instead. I'm now in my fourth year of the apprenticeship and am really happy with my decision, but I can still see the benefits of both options. In fact, many of my peers took the university route to study law and they don't regret their decision either.

If you are looking to study law, or have aspirations of becoming a solicitor, but don't know which career path to go down – don't fret. The good news is that both options are brilliant, and have their own unique benefits. Plus you can achieve the same job either way! Here I will outline the main benefits of each option from my perspective.
Qualifications
One of the biggest advantages of an apprenticeship is the qualifications that come with it. Currently, to become a solicitor you need to earn a law degree (or other degree then complete the Graduate Diploma in Law conversion course), then take the LPC (/Solicitor's Qualifying Exam) and get a training contract.

From 2021 (and for my apprenticeship), you will need a 'qualifying degree' (i.e. Law, History, Geography, English, etc – a list will be published), pass SQE1 and SQE2 and then have 2 years of 'qualifying experience' in a law firm. Many universities and institutions will be offering courses similar to the LPC to help students prepare for the SQEs.
In my apprenticeship, the law degree, SQE1 and SQE2 are included. We do not do a training contract per se, as we would have been working and training in practice for nearly 6 years by the time we qualify, meaning that we don't require a formal training contract.
However, if you're not convinced you'd like to become a solicitor, then this may not be as much of a problem for you. Getting a law degree from a university is still valuable in itself and is well respected in other industries too. It indicates that you have other transferable skills, such as research, essay writing and presentation abilities which can be applied in other sectors.
Career certainty

A key factor which influenced me to take up an apprenticeship over university was that I was certain that I wanted to become a solicitor. In my case, going down the apprenticeship route was essentially a fast track to getting the job I was aiming for. This was my priority, so it was a bit of a no brainer in the end.

On the other hand, for those who are less sure of the path they'd like to take a law degree may be better. In fact, I would definitely recommend going to university to study law if you don't know what job you'd like to do after graduating. Due to the many skills you learn at university, you will be able to apply for jobs in different fields after graduating meaning that you can keep your options open a little more.

Either way, apprenticeships are much more of a commitment in terms of your future job – if you know what you'd like to do the benefits are fab, but if not university can buy you some time and help you to work out where your interests and skills lie.
Timescale
If you do want to become a solicitor, apprenticeships are more of a fast track way to get there. Doing an apprenticeship means that you study whilst working. To get all of the qualifications that you need to become a lawyer usually takes around five or six years and then you are good to go.

With university, most people graduate after three or sometimes four years with a law degree. Overall, to complete all of the steps to become a solicitor mentioned above, this can take anywhere between 6 and 10 years depending on whether you study full or part-time and how quickly you are able to secure a training contract. Training contracts are really hard to come by – I've often heard them likened to gold dust.
This will slow down the time that it takes to qualify as a solicitor, but bear in mind that the time at university will be slower paced and include lengthy breaks such as summer holidays. These timings suit some better than others.
Money and debt
Another important factor to consider is money. Unfortunately in this respect, there aren't many positives for university here and this is a big reason why many avoid university altogether.

A law degree usually takes three or four years to complete and will cost approximately £52,000 overall, depending on your maintenance loan. This doesn't have to be paid upfront (and most people don't), but you will have student debt once you graduate which will need to be paid off in parts over the years – and will most likely accumulate interest.

On the other hand, with an apprenticeship, there is no cost to the apprentice to get the qualifications, and they are actually paid a salary for their work too. In many cases, this is not just an apprentice salary but a normal working salary. For me, this was another big factor in my decision-making process.
Experiences
These two different routes offer two very different experiences.

In terms of work experience, apprenticeships will allow you to be immersed into the world of work and experience the responsibilities of a full-time job. In my case, I was interacting with some of the top lawyers in the UK which was great for my progression. This can also put you in better stead for when applying to jobs, as you've adjusted to the work culture. However this isn't detrimental to your career – if you go to university you can do optional work placements throughout your time, or in the summertime, to get this experience which is great for your CV.
On the other hand, some might say that university generally offers much more of a social experience. Living away from home means that you can meet new people from different walks of life and have opportunities for socialising at your fingertips. You can also get involved with clubs and societies to pursue any other interests you may have – art, sport, whatever! University is also great for learning life skills, through living alone and organising your heavy workload.

All of these things can be achieved through an apprenticeship too, just in a slightly different way. In fact, apprenticeship probably offer more varied opportunities – whether that's social events, networking, functions or even balls!
Charlie Hayward is a degree apprentice with Fletchers Solicitors and is currently working for Patient Claim Line