Background
My name is Katie and I am a Chartered Manager Degree Apprentice working in London for Pearson College London. When I finished sixth-form at 17, I decided that the traditional university wasn't for me as from the age of 15, I had been working in part-time and full-time roles and I enjoyed working and earning money. However, I valued the importance of obtaining a degree-level qualification and discovered Pearson's amazing alternatives.
Being an Apprentice in London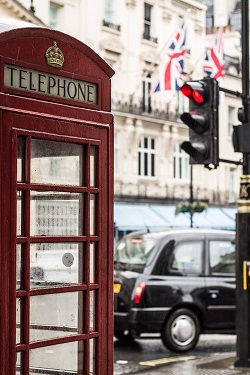 When I applied, the location was not a main factor in my decision: I was more focused on the programme itself and what I was going to gain. However, I do not regret opting for a Central London location as there are so many fantastic things about working in London.
1. Culture
The first thing about London is that it is one of the most culturally diverse cities in the world, meaning that not only can apprentices build a network with people from all walks of life, but they get the opportunity to socialise in settings that aren't possible in another city. Now, socialising is not the most prominent part of a degree apprenticeship; however, it is something that has to be factored into the work-life balance that a degree apprentice has to commit to. A social life is important for mental health, so the balance between work, study and social is something that apprentices have to get right.
2. Business District
London is also one of the biggest business districts in the world, allowing apprentices to learn from the experienced professionals surrounding them, both within the business and externally when working with business partners. This means that for apprentices, the career paths and opportunities upon completion of the programme are endless, whether that means remaining within the home company for the apprenticeship or moving elsewhere.
3. Events
There is always something going on in London. Conferences and other business events such as lectures, seminars and networking receptions are the perfect way to build a network, both in a physical local and online via LinkedIn. Networking is a vital skill in the modern business environment and London is the perfect city to facilitate this growth. There are also specialist apprenticeship events where you can meet other apprentices of all levels.
4. Young Apprentice Ambassador Network
I have also had the opportunity to join the Young Apprentice Ambassador Network (YAAN) which is a network of current and previous apprentices aged 18-26 who work in their local area to promote apprenticeships and their benefits to students in school years 11-13. I chose to join due to the lack of information that I was provided with at school about the alternative routes in higher education; this needs to change and becoming an ambassador should contribute to this. There are opportunities across London and the UK to get involved with this.
Common Negative Beliefs
On the other hand, some people would argue the negative points of working in London such as commuting, public transport and it being so busy. I commute for ninety minutes every day to and from work, and yes, it is tiring. However, the time I have on the train can be used for studying by watching lectures or reading relevant materials for my course. As I said before, time management is key to success in an apprenticeship so using this time wisely is something that is not only beneficial to my course, but it passes the time quicker. Public transport has its downsides such as delays and cancellations, but so do all types of transport, even via car. London has nice views if you walk and Boris bikes are always an option! During rush hour, London does get very busy – but it gets busy everywhere during these times and the sheer volume of people is one of the things that gives London its unique and exciting atmosphere.
Overall, London is a great place to work and study and for an apprentice, it just adds to the excitement of the work-life balance. I would recommend it to anyone considering an apprenticeship to look at the opportunities available in London.
To find out more about Pearson College London's degree apprenticeships, visit their website.