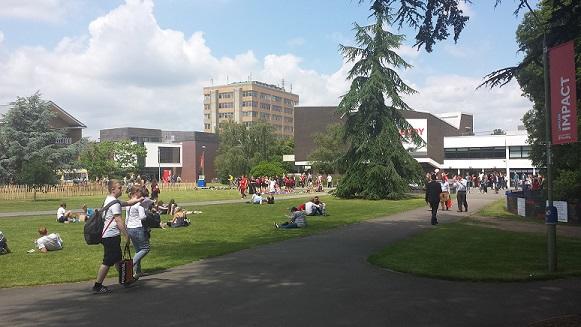 Although not obligatory to attend, university open days provide the opportunity for your child to gain a wealth of valuable insight into the universities they are considering in their decision about where to study and pursue their academic career. Still, many wonder whether attending a university open day is really worth it, especially when factoring in any potential travel costs. To give you a better idea of whether or not attending university open days will benefit your child, we've put together some of the most commonly asked questions many parents seem to have on the subject.
Why are open days so important?
Attending open days allows your child to gain valuable insight into each university, far beyond what can be gained from a prospectus, helping them to make a well-informed decision about what and where to study. With more universities and colleges to choose from than ever before, and the possibility of paying up to £9,250 a year in tuition fees, this additional insight can truly go a long way.
The most important aspect of university open days is the opportunity for your child to check out the courses that they are interested in; they will be able to attend subject talks, sit in sample lectures, visit departments and, of course, ask questions. It gives them a significant chance to work out if said course is something they really want to spend the next few years focused on, and whether or not it will offer them the opportunities they hope it will post-graduation. Reading about it online or in a prospectus is not the same as sampling the product and meeting the people involved.
Not only this, but open days also give your child the opportunity to get a feel for the university itself; they can explore the campus and surrounding areas, and will be able to better determine whether they can really see themselves studying there for at least the next three years.
How many open days should my child attend?
Truthfully, there is no limit as to how many open days your child should attend. They don't necessarily need to visit all of their choices, but if they are feeling unsure about a particular institution, then attending an open day should help them to feel more secure in their decision. Sometimes, you would be surprised, a decision can be made as soon as you set foot on campus.
What is to be expected from the day?
The open day schedule will of course vary between each and every university, though generally speaking, there will always be something going on. There will be scheduled tours around the campus, departments and available accommodation. There will be talks to attend, covering different courses, departments and general admissions, with lecturers and other university staff on hand to answer questions. There will also be the opportunity to go off and explore the university facilities on your own, so that you can form opinions of the university for yourself.
What are some of the best questions to ask during an open day?
One of the best things about university open days is the fact that you and your son or daughter will have the chance to ask lecturers and other university staff any questions that you might have. Remember, no question is a silly question, so don't hesitate to ask any questions that the university website doesn't already answer or that can't be found online.
The most important questions for your child to ask include those about the course, accommodation and career prospects. Here are some of the things you might want to ask about…
● What subjects does the course cover?
● How will the course be assessed?
● Are placements or study abroad on offer?
● How do placements or study abroad affect the costs or tuition fees?
● How much tutor support will I receive?
● If I don't meet the grades, is there still a chance I could be offered a place?
● Where could my degree lead me, and how will this university help me get there?
● What is the split between seminars and lectures?
● Will there be interviews before I am offered a place?
● What are the advantages and disadvantages of living on or off-campus?
What are the costs involved?
University open days are free and open to all prospective students and their parents, typically the only thing you will be required to do is register to attend – though this isn't the case for every institution, so be sure to research this. Generally speaking, the main costs involved in attending an open day are the travel costs, which can vary depending on where you are travelling from, but you may also need to arrange overnight accommodation if the university is a long distance from your home. The local hotels tend to get booked up very quickly as soon as the Open Day dates have been announced, but most universities usually put on three or four days throughout the year so if you find you can't get booked up for one, there will be others. You may also find that some universities offer on campus accommodation if the open day is held at the end of term, when many students have left.
Should I attend open days with my child?
The subject of parents attending university open days with their child can be a controversial one. Though many universities run talks and sample lectures aimed at parents, the students don't always want them there. This is because many young people feel that university will be their first real taste of independence, and so would rather not have any interference from their parents. After all, they are young adults, and are perfectly capable of making their own decisions.
Though, that's certainly not to say that parents should stay away from university open days. After all, many want to have a sense of involvement in their child's education, and rightly so (especially when their money is involved). When it comes to having the conversation about whether or not to attend an open day with your child, you can always reach a compromise – agree to let them go off and do their own exploring, so that they can get their own feel for the university, if that's what they want to do. Your role in the day is to take the backseat, but still offer a second pair of eyes to help your child make a well-informed decision.
What if we can't make any of the dates?
Most of the universities will also offer the opportunity to visit outside of the open days. Although this means you won't benefit from all the talks and events they put on for the open day, it does mean that you will get to see the university in a more real setting, while students are going about their business and you can still get a good feel for the place.