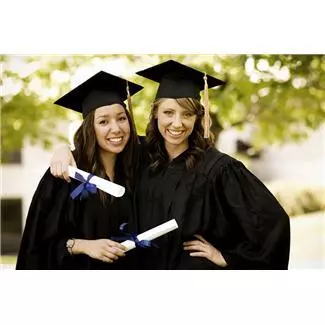 To celebrate the launch of The Scholarship Hub, we have compiled our Top Ten scholarships and bursaries for wannabe UK university students and undergraduates wishing to study at universities in the UK.
With a three year degree now costing an estimated £75,000, (source: MoneySupermarket.com, 2012), our database features over 1,000 scholarships, grants and bursaries, from over 150 universities and organisations, amounting to over £80 million worth of funding for UK undergraduates.
We believe students are being priced out of university and unfortunately many are unaware about the wide range of funding available, so we aim to demystify student funding, making it accessible and simple to understand so students can make informed decisions. The Scholarship Hub is the first comprehensive database solely for UK students to find scholarships all in one place.
Ranging from the food they eat, the jobs their parents did, where they live, academic achievements, financial need, to sporting or music prowess, you will find funding opportunities for students from all walks of life.
So here is our Ten Ten most unusual, most interesting or downright off-the-scale funding opportunities:
1. Need a Carrot to Continue your Studies?  The Vegetarian Charity will provide a one off award of up to £500 for a vegetarian student in financial need.
2. Sing for your Supper.  Budding singers could be eligible for up to £3,000 a year to study at Exeter University, as provided by the Exeter Cathedral Choral Scholarship Programme.
3. Live Above the Shop?  The Leverhulme Trade Charities Trust offers bursaries of up to £3,000 a year to UK students who are the son or daughter, spouse, widow or widower of a Commercial Traveller, Chemist or Grocer and are in need of financial support.
4. Engineering the Best Future. The Society of Merchant Venturers will offer up to £3,000 over two years for a student with an "enthusiasm for engineering" who lives in Bristol and is at a Bristol based education institution.
5. A Hole in One.  For top golfers with a guideline handicap of +1 or better for men and 3 or better for women, or have been identified by the national governing body and offered a place in their national squad, funding is available with a Royal & Ancient Golf Scholarship of up to £5,000 in a one payment at 12 UK universities.
6. An Eye for Business:  An Asidua Scholarship Programme offers students up to £25,000 throughout the course of their degree, including paid summer and year out placements with the leading IT software company, at universities in the UK including Aston, Birmingham, Coventry and Warwick in the West Midlands and Queens and University of Ulster in Northern Ireland.(This programme has now closed)
7. Get More Than a 'Desmond Tutu' – The Desmond Tutu Scholarship at Kings College, University of London, is worth up to £8,000 per year for up to three years and is for students in financial need, who can also prove a commitment to improving the lives of people in developing nations.
8. A Light Bulb Moment?  A novel way of paying off a year's worth of university fees has been thought up by IdeasTap.  Arts or music students, who have embarked on their degree, can bid with ideas on what they would offer to IdeasTap's network in exchange for the money. It could be an idea or a service.  The winner will receive a £9,000 lump sum paid directly to the Student Loans Company as well as four runners-up who receive a £500 lump sum.
9. Calling All Welsh-Speaking Students: Students studying subjects through the medium of Welsh can apply for up to £3,000 through The Coleg Cymraeg Cenedlaethol Scholarship.
10. Top of the Class: Outstanding students with 360 UCAS points at 3 units at A2 or equivalent, plus other attributes such as level of commitment and achievement i.e sport, music or volunteering etc., could be eligible for a Vice Chancellor's Scholarship at Liverpool John Moores University for up to £10,000 per year
An NUS study*, from December 2012, revealed that 68% of further education students did not agree that is was easy to understand what financial support they were entitled to and 75% said financial considerations affected their choice of institution.
Our database will be updated weekly so register now to receive updates on new scholarships or like our page on Facebook.
******
*NUS Study, December 2012 https://www.poundinyourpocket.org.uk/