Around 50% of students say they have not even applied for a scholarship or bursary citing either the belief they will not be eligible, or that they are so competitive they won't stand a chance, but this is not true. Many organisations offering them say that one of their biggest challenges is getting enough suitable applications.*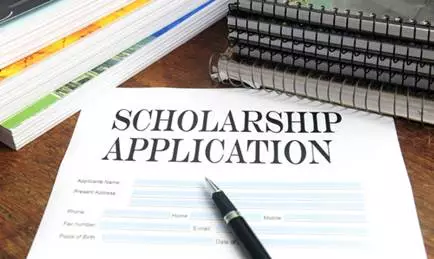 This is a crazy situation when students are racking up huge debts and often struggling to break through in to their desired professions and yet some of the scholarships available offer mentoring and work placements as well as cold hard cash.
Here is our list of the top 10 scholarships that every school leaver heading to university should be told about, but this list is by no means exhaustive and just serves as an example of what students could be missing out on if they don't look around to see what they could be eligible for.
1. RAF Intelligence Bursaries
These bursaries worth £6,000 are offered to students studying a foreign language degree who apply for and are accepted as an Intelligence Analyst (Linguists). You will have the promise of a job on graduation plus a bursary for two years while you study.
2. Royal Television Society Bursaries
Bursaries of up to £3,000 offered to students who are interested in a career in Television, either in broadcast journalism or technology. Also provides mentoring and networking opportunities to get your foot in the door of the television industry.
3. IET Diamond Jubilee Scholarships
Offered by the Institute of Engineering and Technology(IET) these scholarship offer £1,000 a year for up to 3 years to students who are about to embark on an IET accredited degree programme. Winners will also receive professional development support and networking opportunities.
4. Miranda Brawn Diversity Leadership Scholarships
Applicants must be from a Black Asian or Minority Ethnic Background; between the ages of 14 and 21; attending school or university full time in the UK; proven academic excellence. Winners will receive £1,000 plus mentoring and work experience.
5. Lloyds Scholars
Open to students from lower income households the Lloyds Scholars Programme offers a complete package of financial support, paid internships, a business mentor and the opportunity to develop their employability skills.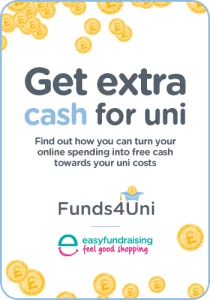 6. Helena Kennedy Foundation
The bursaries are available to students currently studying at a FE college or sixth form college and applying to enter university who are experiencing barriers to continuing their Education. Winners will receive a bursary of £2,250 plus mentoring, training and work experience opportunities.
7. Drake Calleja Trust Scholarships
Scholarships worth up to £9,000 are offered to solo instrumentalists and singers (not ensembles) enrolled as students at studying at music college or conservatoires in the UK at undergraduate, postgraduate or research level (musical theatre and jazz students are not eligible).
8. TASS scholarships
The TASS scheme helps athletes in education – aged 16-plus – to get the very best from their sporting and academic careers without having to choose between the two. Students are offered a range of sporting and financial benefits.
9. Cyber First Bursary
Offered by GCHQ, these scholarships worth £4,000 a year are open to UK nationals and also offer paid cyber security work experience to help kick start a career in cyber. Open to students who achieve 3 A-levels at grade B or above and have an offer to study, or are currently in your first year of a STEM (Sciences, Technology, Engineering or Maths) degree at a UK university.
10. Unite Foundation Scholarship
Free accommodation for the duration of your 3 year degree is offered to care leavers or students estranged from their families who are attending one of the 28 partner universities.
* This is from the research The Scholarship Hub undertook in 2018 among the organisations offering scholarships.