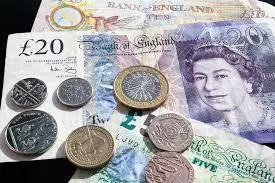 Just because the academic year is nearly upon us and most people now know where they will be studying next year, don't assume that scholarships have all closed and that's it. Scholarships applications continue through the academic year and by not keeping an eye out for new opportunities, you could be missing out on thousands of pounds worth of funding you could be eligible to apply for.
Here are 10 examples of funding opportunities that are still open for applications at both undergraduate and postgraduate level. You can find further information on these and where to apply by logging in to search our database.
Greenmatch Scholarship
Open to students registered at an accredited university in the UK who have been actively involved in green activities or initiatives.
Sir William Boreman's Foundation Grants
The Foundation awards grants to cover education and living expenses in order to allow individuals to continue their education or training. The grants do not cover tuition fees. Open to residents of Greenwich and Lewisham, under the age of 25, with a household income below £30,000
1st Formations Business Scholarship
£600 award open to current students in a recognised UK institution studying for a business related degreed; able to demonstrate academic excellence by providing a letter of recommendation from a tutor.
Pitch Your Idea Scholarship
Open to students from around the world in secondary school through to postgraduate level studies. Applicants have to submit a pitch for their big idea.
CG Trader Scholarship
Open to all students from the UK currently studying A-levels, at undergraduate or postgraduate level. Applicants are required to write an essay of 500 – 1000 words on the subject "Our life on a spaceship: the future of mankind"
The Global Study Awards
Open to both undergraduates and postgraduates, and worth £10,000, these awards are designed to encourage young people to study abroad as part of their tertiary studies in order to experience and explore new countries, cultures and languages.
Masters Compare Scholarship
Open to UK, EU and international students, you must have submitted the course application and received a confirmed offer of a place on a part-time or full-time postgraduate Masters no later than 1 September.
Leverhulme Charities Trust
Applicants must be undertaking their first degree and be a close family member of a Commercial Traveller, Chemist or Grocer. Closing date 1st November
Carnegie Trust
For Scottish students attending Scottish universities who are not be eligible for support towards the costs of their tuition fees. Closing date 30th November.
Family Action Educational Grants
One off grants available to British-born subjects who wish to educate themselves or to obtain tuition for a higher commercial career but whose means are insufficient for them to obtain such education or tuition at their own expense.