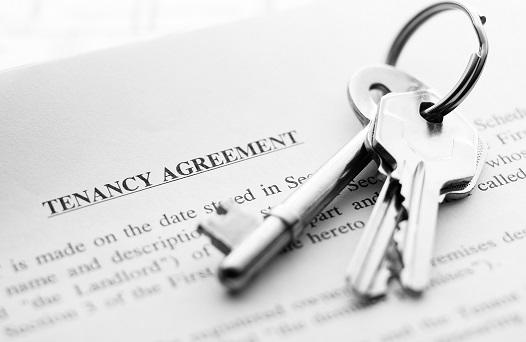 Most student lets are shorthold or short term tenancy agreements with private landlords. This means that your contract with the landlord is for a fixed term, usually 12 months, even though you won't necessarily need the house for the whole 12 months.
Within this, the tenancy will either be a joint tenancy or an individual tenancy agreement, which means that you will either all be held jointly responsible for the overall rent, or you will be held individually responsible for your own rent.
Taking a joint tenancy agreement with people you do not know particularly well can have its risks, as if one of them leaves the property and does not pay their rent, the rest of you will still be liable, or if your parents are acting as guarantors, they may find themselves liable for someone else's unpaid rent, which might not make them too happy!
There have been plenty of horror stories of landlords taking advantage of unsuspecting students, so protect yourself before signing any agreement and make sure you bear in mind that you are the customers and you therefore have certain rights which you can exercise if your landlord does not deliver what has been agreed in the contract.
Check your contract and agreement carefully for the following things
When it runs from and to and when you have to pay the rent. Put these dates in your diary so you don't forget to pay. Make sure that the amount you are liable for is stated in the contract.
How much deposit is required and the terms under which any or all of the deposit may be withheld. Check if your landlord is backed by a deposit protection scheme, which they should be by law.
What you can and can't do in the property – for example can you have pets, parties?
What utilities, if any, are included in the rent and are there any caps on usage?
What happens if you want to end your tenancy early?
Who is responsible for what repairs? Your landlord is usually responsible for doing most repairs and for ensuring the safety of gas and electrical equipment, furnishings and asbestos.
What are your rights as a tenant?
You do have certain rights as the tenant but you can also be evicted quite easily if you do not pay your rent or you become a nuisance to the landlord. However, in order to do this, they will have to serve you notice and get a possession order from the court. You have the right to stay in your home until the bailiffs evict you but you may find yourself paying some of the landlord's legal costs if you stay on after the notice has expired.
Your landlord or their agent does have the right to access your home to check any repair work needed and to carry out the repairs. Unless it's an emergency, they must give you 24 hours' notice.
The landlord does not have the right to enter your home otherwise, unless you invite them.
It is against the law for the landlord to harass you or illegally evict you.
Do not feel pressured to sign any contract until you have read through it all and made sure you understand and are happy with all the terms of the agreement. Although there is always a rush to get the best properties at the start of term, it is better to get it right than rush in to something you later regret.