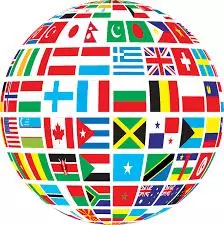 Studying abroad either for a term or longer as part of your studies can be an incredibly enriching experience learning new language skills and immersing yourself in a new culture. Many organisations recognise the value of these cultural exchanges which build better relationships between countries and broaden your horizons.
If you are interested in studying abroad for a period of time, many universities offer specific scholarships and grants to help you with your studies. Check with your university if they have anything in place.
Here are some other organisations which offer scholarships to UK students, regardless of the university they are studying at.
Global Study Awards
These awards are worth up to £10,000. Applicants must be able to demonstrate the potential to contribute to society through their studies; a strong commitment to developing their career; a sincere interest in increasing intercultural understanding and exchange. Open to prospective students in all countries worldwide.
Butex Study Abroad Scholarships
Open to all undergraduate students who are affiliated to a BUTEX Full Member institution. Scholarships are for study abroad either for a whole year or just a term.
Turing Scheme
This is the new scheme to replace Erasmus+ following Brexit. Open to any student undertaking a study programme in a partner institution is eligible for an Erasmus Scholarship. Awards are issued via your university.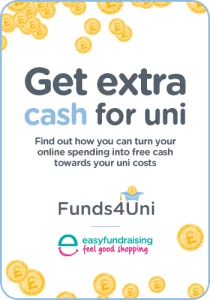 Fulbright Awards for Postgraduate study in the USA
Open to UK students who expect to achieve or have already achieved a 2:1 in their undergraduate degree and wish to go to the USA for any master's or doctoral degree at any accredited US university, as well as for independent research projects.
Generation UK China Scholarships
Open to UK students who wish to undertake a period of study in China. You should either be on track to gain a 2:1 or above or already have achieved it.
Japanese Government MEXT Scholarships
Applicants must by UK citizens and be under the age of 21 in April of the year they wish to depart. You must have completed 12 years of education.
Mr Kortingscode's Study Abroad Scholarship
Open to any undergraduate who intends to study abroad for at least one term as part of their studies. You will need to write an essay of 500 words explaining why you are interested in studying abroad.
The John Speak Trust
Awards of £500 are open to natural borth British citizens over the age of 18 who have a basic knowledge of a foreign language (GCSE minimum) and would like to study or work abroad to gain deeper understanding and knowledge of that language and culture to enhance their career prospects.
Sir Philip Reckitt Educational Grant
The Sir Philip Reckitt Educational Trust (SPRET) aims to help people in the East Riding of Yorkshire and Norfolk expand their educational horizons. The Trust pays grants towards travel & subsistence and helps to fund projects abroad & in the UK. The amount awarded varies.
The Anglo-Tefl Scholarship
Get 120 hours of accredited TEFL English language teacher training and then spend 3 weeks abroad gaining practical experience. Not only is this paid for but it then qualifies you to go and work abroad anywhere in the world.
British American Foundation of Texas Scholarships
Open to any student studying a STEM or business subject at college or university in Texas. Scholarship covers academic tuition fees only and award amount varies.
Scholarships to study in Switzerland
A range of different scholarships on offer from universities and the government for foreign students
https://studyinginswitzerland.com/switzerland-scholarships/