Student finance for Welsh students differs from those living in England or Scotland. Therefore, you will need find out the correct information, relevant to your country. Each of these countries has a different institution in which student finance is managed by and the terms may differ. Living in Wales means you will need to apply for university funding through Student Finance Wales.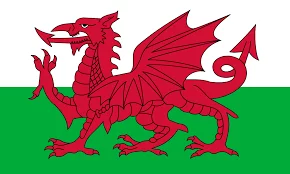 It is important to note that even if you plan on studying elsewhere in the UK, your funding will still be provided by the country you come from and resided in before uni. For example, if you decide to attend a university in England, you will still receive Welsh funding.
Are you eligible for Student Finance?
You need to meet these requirements to be eligible;
You are a UK national or have 'settled status'
You normally reside in Wales
You have been living in the UK for at least 3 years
You must be choosing to study at a government-funded university or college or a privately-funded institution that is government approved for funding
Your chosen course must lead to certain qualifications including; First Degrees, Foundation Degrees, PGCE's etc.
Aside from this, there are some exceptions. Irish students, EU nationals, migrant workers and children of Swiss or Turkish nationals can also apply for support from the Welsh government.
For further information on the specifics of your eligibility and more details on student finance for welsh students, always refer to the official Student Finance Wales website.
Fees, loans and grants
As previously mentioned, student finance for welsh students can be a little cheaper than the rest of the UK. However, this can differ and needs to be checked against each individual institution.
Tuition fees
The current maximum, annual tuition fee available for 2020/21 students is £9, 000. This is slightly cheaper compared to England which typically charges £9, 250. However, be sure to check this depending on the individual university. You may also be eligible for a maintenance loan and there is extra consideration for those in unique circumstances.
Fee grants
If you started university before 1st August 2018, you would have been eligible for a fee grant that covers up to half of tuition fees debt-free, meaning you won't ever have to pay it back. For these students, this still applies for the duration of their course and a maximum of £4, 530 is available.
Maintenance loans
Various maintenance loans and grants are available within student finance for welsh students to cover living costs. This includes some that don't need to be paid back and some that do. Whether you receive a loan, grant or combination of the two, the amount is largely based on your household income. A newer system in place since 1st August 2018 means that any students who started university on or after this date will be paid the same as their peers that are in a similar situation or household income bracket.
Types of living cost funding…
Welsh Government Learning Grant (WGLG) – To help with living costs such as food and rent – this does not need to be paid back. Most students will receive a minimum of £1,000 debt-free funding with more being awarded to students from lower income households. This money will be paid directly into your bank account at the beginning of each term.
Special Support Grant (SSG) – For students in more unique circumstances such as being a single parent or having a disability. A maximum amount of £5, 161 per year is available to provide financial support for travel and additional educational equipment. This won't affect your maintenance loan and doesn't need to be paid back.
Maintenance Loan – To cover living costs based on household income. This funding gains interest from the first day used and will be paid back once you start earning within a certain pay bracket. Wales do however have a partial cancellation scheme where £1, 500 of your debt will be automatically cancelled when you start repayments.
Additional funding
In some cases, bursaries and scholarships may be awarded to those of special talent within or outside of their studies or those in particularly unique circumstances. This type of funding provides discounted study or extra financial support in order to create an excellent study experience or create ease of living for those that need it.
Further details of the exact amount of additional funding you are eligible for and how to apply for this is all on the Student Finance Wales website.
Application
Student finance for welsh students is fairly straightforward to apply for; you will need to register, log in and complete any necessary forms of application. This can all be done through Student Finance Wales – How to Apply and you will need to be prepared to provide information such as finances and income.
Deadline for application in Wales tends to be around mid-May, however, this can differ slightly year on year so be sure to check the official website. Although this is before you would have received exam results and university confirmation, you will need to make your application relevant to your first choice. If there is any change in your circumstances following application, this can be easily amended by contacting the student finance body straight away and updating your application.
It is important to be aware and not miss this deadline as in this case, you may be without the necessary funds needed to commence your study and pay for your university living arrangements.
Also, just like most other areas of the UK, student finance for welsh students renews each year so remember to re-apply before the start of your next academic year.
Repayments
Taking out loans and borrowing large amounts of money can seem overwhelming at such a young age. However, there is no need to worry about this too much and you won't need to begin repaying your loans until you are earning within a certain pay bracket. It is important to be aware, however, that your loan begins earning interest from the day it is paid to you so you will be paying off more than you initially borrowed.
Repayments on university loans don't begin until the April following graduation and then, only if you're earning £26,575 per year. Once within this pay bracket, the money will come straight out of your wages before it reaches your bank account so you won't ever see it. Of course, it is important to be aware of your finances as a whole and where your money is going but it needn't be worry in terms of money coming in and out of your account.
There is definitely a lot of information to take in and that is only one small part of the university application process! Although this should simplify things for you, make sure you always check official websites for all information and details on student finance for welsh students based on your individual circumstances.