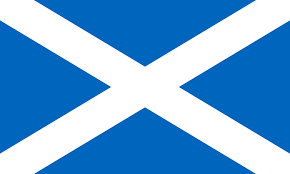 Student finance for Scottish students differs from that of other parts of the UK such as England, Wales and Northern Ireland. The most unique element to student finance in Scotland is that if you are a UK citizen, residing in Scotland or from the Republic of Ireland and enrolling in your first, undergraduate degree, tuition is FREE. These fees are covered by Student Awards Agency Scotland (SAAS) and you won't ever need to pay them back in the future.
Government official information regarding Scottish student finance can be found through mygov.scot alongside the SAAS.
Are you eligible for Student Finance?
You need to meet these requirements to be eligible;
You must have been living in either the UK, Channel Islands or Isle of Man for 3 years before starting your course.
You must be an 'ordinarily resident' of Scotland on or before 1st August if starting your course in the Autumn term that year (this means that you need to 'live in the country permanently year after year, full-time and only leaving for holidays' – SAAS). There is no specific time frame for this so contact SAAS or the university if you are unsure. Exceptions to this rule include Irish students, asylum seekers, refugees and children of Turkish workers.
You must be choosing to study at a government-funded university or college or a privately-funded institution that is government approved for funding
Be studying an eligible, full-time course in higher education including; validated first degree courses, HNC, PGDE, HND etc.
It is also important to note that funding will only be available for the minimum number of years needed to complete your course. However, one year's extra funding will be provided in special circumstances such as; academic repeat years, medical or compassionate repeat years or approved changes of course, intercalated years or year one of a degree/HND after completing a HND or HNC.
Further details and information on eligibility regarding student finance for Scottish students this can be found here.
Four year courses
University courses across the UK are typically three years in length. There is often the option to take a year out for international or professional enhancement taking it up to four years. Also, courses such as medicine can often be much longer. However, all university courses in Scotland last four years. Many Scottish students also start university at the age of 17 as opposed to 18.
Overall, this doesn't change much and you will still graduate with the same level degree as other similar courses in other UK locations. Bare this in mind when searching for universities as this obviously means an extra year of fees are involved. However, due to the much cheaper cost of Scottish tuition fees, this shouldn't have too much of an impact on your current or future finances.
Fees, loans and grants
Tuition fees
Up until the academic year starting 2020, student finance for Scottish and EU students regarding tuition fees was essentially free. Following Brexit, this is no longer the case for students coming from the EU and they will now have to pay international tuition fees. However, EU students who started their course before the beginning of the 2020 academic year will still have their full funding covered for the duration of their course.
Scottish students or students from Republic of Ireland starting university from 2021 onwards will still have their funding covered by the Scottish government. This means that 100% of fees will be debt-free, with no amount needing to be paid back in the future. Although free, you will still need to apply through SAAS for this cost to be covered as this is not automatic and they will need to know where you plan to study etc.
Scottish students studying in other parts of the UK such as England or Wales will be required to pay standard tuition fees for their chosen course and university however can still apply for a loan through SAAS. This money will need to be paid back in the future, once eaning within the repayment bracket.
Coming from another UK country into Scotland, the usual loan of up to £9, 250 can be expected. Fees for international students are also much higher often starting from £10, 000 so this needs to be research and taken into consideration before applying. As each university often sets its own international fees, be sure to check with the relevant institution to know exactly how much you will be paying.
IMPORTANT NOTE: Always refer to official bodies such as SAAS or mygov.scot for fee amounts as this can change year upon year and may also differ depending on your chosen institution.
Maintenance loan
Funding of living costs including; rent, food and educational materials can be provided by SAAS Student Loans. This loan will depend on your household income as well as personal circumstances which will be determined via your application. However, a minimum of £4, 750 a year is available, regardless of whether you choose to provide income details.
This loan will be paid into your bank account in monthly instalments. It is also crucial to budget effectively and find ways to save money once you are at university to ensure your loan covers all of your outgoings.
Bursaries
Student finance for Scottish students also covers bursaries. This is essentially free money, meaning it won't need to be paid back in the future. However, not everyone is entitled to this money and it completely depends on your personal circumstances. SAAS categorises their students into 2 groups; 'Young Student' and 'Independent Student'.
Young Students – under the age of 25, does not have a child dependant on them, is not currently supporting themselves financially and not married– can receive extra funding depending on household income. Students from households earning over £34, 000 combined are not eligible for a bursary.
Independent Students – over the age of 25, has a child depending on them, is supporting themselves financially or married – will receive £1,000 a year if their household income is under £20,999.
Additional funding
There is also additional funding available for unique personal circumstances or particularly high achievers. Disability allowances, grants for young carers or single parents and funding for courses such as nursing is available. If you believe you fall under a unique category, make sure you check whether you can receive any support with SAAS as well as your chosen university.
Scholarships can also be awarded to those who have demonstrated impressive academic abilities or have achieved something noteworthy outside of their studies.
Application
Student finance for Scottish students should be applied for as early as possible to ensure you don't miss any deadlines or end up starting university without the necessary funding. You can complete your application even before you have received your exam results and confirmation of your chosen university.
Apply to your first choice and if anything changes later down the line or you don't get the place you hoped for, you will be able to contact SAAS and make any changes. The absolute latest you should apply is before the end of June when starting your course later that year.
Also, remember that student finance needs to be re-applied for each year – it will likely be a similar amount each time unless your household income or personal circumstances change. Details on how to apply can be found on SAAS, you will need to register with them and follow the necessary steps – providing any information they ask for along the way.
Repayments
If you are from the EU and started your course in Scotland in 2020 or beforehand, you will not need to pay back any of your tuition fees as this was then covered completely by the Scottish government. Similarly, Scottish students and those from Republic of Ireland will not need to pay back any of their tuition fees. You will, however, need to pay back any additional funding such as a maintenance loan.
This isn't usually something to worry about as you will only be required to start repaying university loans once you are earning a certain amount. The money also comes straight out of your wage before it reaches your bank account and is managed externally so you won't even notice nor have to do anything to contribute. Due to Scotland's low tuition fees, this is currently from when you begin earning £19,390 a year. However, the government has decided to change this meaning that from April 2021, you won't need to begin loan repayments until you are earning £25,000.
Applying for university and starting to think about finances can be an overwhelming process. Thorough research including looking at official websites for information on student finance for Scottish students will help you find out everything you need to know and put your mind at ease.