What are student bursaries?
Student bursaries provide free money which does not have to be paid back. A bursary is given to students who might otherwise struggle to complete their university education. This does not always mean that bursaries are only given on the basis of financial need. They are sometimes aimed at encouraging specific groups of students in to higher education generally or a particular field of study.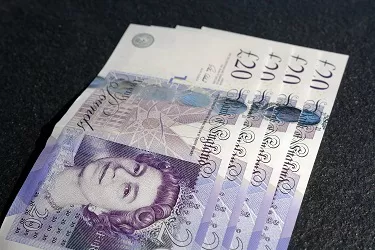 The terms scholarships, grants and bursaries are often used interchangeably so it can be confusing, but basically they are all free money that does not need to be repaid. The dictionary definition actually uses the word "grant" to explain the meaning of the term bursary, so effectively there is no difference between them.
Who offers student bursaries?
Universities: most universities will offer bursaries to support particular groups of students such as Care Leavers or students from low income households. Once you know which university you will be attending check out what bursaries they do offer and see if you are eligible for any of them.
Charities and trusts : there are over 3,000 charities and trusts in the UK which offer educational grants and bursaries. These are often smaller charities that have been set up with the specific purpose of supporting students from a particular background or place in the country.
Professional associations: bursaries are often awarded to encourage under-represented groups in to a particular profession or industry sector. These student bursaries will be accompanied by career mentoring and work placements too. If you know where your vocation lies, check out the professional bodies that represent that industry to see if there are any scholarships or bursaries on offer. Examples of these types of bursaries include the bursaries offered by the NHS for nursing and social work or the Teaching bursaries offered by the government to encourage more teachers in to training.
How to find suitable funding for you
Unfortunately, because there are so many small charities, it is no easy task to find suitable opportunities. Also bearing in mind that many of them are quite niche in who they offer funds to, you will need to do some research to find suitable opportunities. Try and think around all the reasons you could be eligible for funding which could include:
Your religion
Where you went to school or live
What your parents do
Your career aspirations
Your family circumstances
Your involvement in the community
There is a book, which can be found in most larger libraries called The Guide to Educational Grants listing exactly that – charities and trusts offering educational grants. However, if the old fashioned approach doesn't appeal to you, you can also access the same information online via our member benefits.
Tips on making your application
The important thing to bear in mind when making your application is why the organisaton you are applying to is awarding these bursaries. Each charity has it's own objectives and purposes, so if you can show how you meet their criteria, this will stand you in good stead. Do your research and match your application to their requirements.
Secondly remember that they will receive many applications. Try to make sure yours stands out for the right reasons and not because you have made spelling mistakes, not used punctuation or not answered the questions properly.
Examples of bursaries for students
Royal Television Society bursaries
The Royal Television Society makes awards to students from less-affluent backgrounds who demonstrate talent, potential and determination. You must be studying TV Production and Journalism or related subjects, or degrees such as Physics, Maths and Computer Science.
Cumbrian Medical Services Bursary
Open to students from Cumbria who have been accepted to study medicine at university. You must have a household income of less than £50,000. The bursaries will also be merit based and evaluated by personal statement and recommendation from your school.
Stand Alone Bursary
Available to estranged students who are studying without the support and approval of a family network and who have no contact with their family. Need to reapply each year for funding.
Teaching bursaries
Offered to graduates who undertake teacher training in specific subjects, including Chemistry, Computing, Maths, Physics, Classics, Languages and biology. There are also some offered to final year undergraduates studying for Qualified Teacher Status (QTS).