What are student bursaries?
Student bursaries provide free money which does not have to be paid back. A bursary is given to you to support your studies at university. The dictionary definition actually uses the word "grant" to explain the meaning of the term bursary, so effectively there is no difference between them.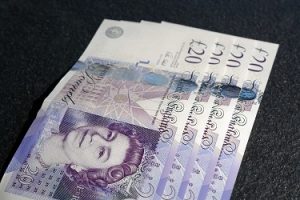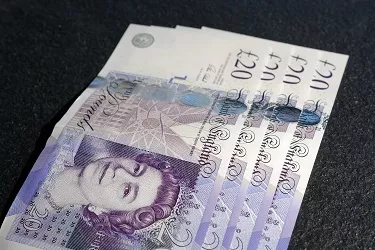 Who can get a bursary?
If you are struggling financially or come from a low income household, you could be eligible for a bursary or grant. But it is not always the case that they are only offered for financial need. As the term bursary is often used to describe a grant and/or a scholarship, you will find funds that are called bursaries that are not based on financial need.
Who offers bursaries?
There are many different sources of bursaries for students
Universities
Most universities will have a number of bursaries which they offer. Some are for financial need, some are offered for particular personal circumstances such as care leavers, students estranged from their parents or students who are carers themselves.
Once you have your place confirmed at university, you should look to see what they offer and make an application if you think you are eligible. Contact Student Support Services. In many cases you will be eligible to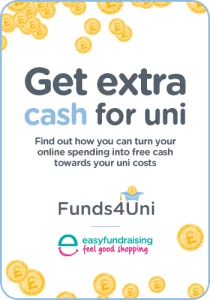 receive the bursary each year of your studies.
2. Government and NHS bursaries
The government offers bursaries for students to encourage new talent to train in to particular professions such as teaching, nursing, social work.
• Teaching bursaries
Bursaries are offered to encourage new teachers to train. The amount awarded varies depending on the subject you want to teach. More in demand subjects like Maths, you will get a larger amount.
• NHS Bursaries
The NHS Bursaries used to offer funding for all healthcare related courses, but this is no longer the case. They are still offered for Medical and Dental students as well as Social Work students, but the Nursing bursaries have been removed for students studying in England.
Nursing bursaries are still available for Welsh students, but you will need to have lived there for 3 years to be eligible.
For students in Scotland (Nursing and Midwifery Student Bursary scheme (NMSB)and Northern Ireland (Commissioned places) there are alternative bursaries offered for healthcare courses.
3. Charities and Trusts
There are literally thousands of charities in trusts in the UK which offer grants for educational or welfare purposes. The eligibility criteria usually depends on the aims of the charities and why they have been set up, so it is a case of searching for funds which you could be eligible to apply for.
There is a book, which can be found in most larger libraries called the Guide to Educational Grants or you can access an online version of this database through our Premium membership.
There are also over £150 million worth of scholarships offered. Scholarships are also effectively the same thing as a grant or bursary, given for many different reasons and basically free money. Make sure you check out what you could get there too.