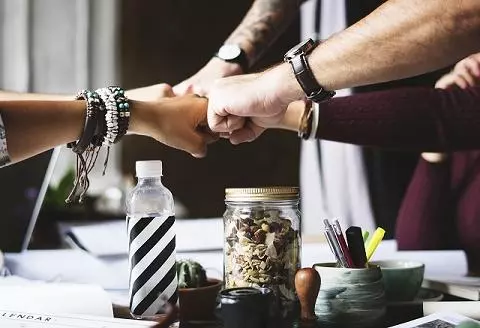 With your new-found independence at university comes a plethora of responsibilities, some more tedious than others. One of the most important, however, is setting up the basic utility bills for your student house and ensuring they are paid – and paid on time.
Perhaps you've been through the long and complex process of setting up utility bills many times before, or perhaps university is your very first time away from home, meaning you've never had to handle such bills in your life. Whichever it may be, our handy step by step guide shows you how to keep your student bills simple and how to avoid any and all housemate tension.
Step 1: What are utility bills?
In a nutshell your utility bills reflect the most basic costs associated with running your student house. This includes services such as water, gas, electricity, internet and council tax. Utility bills are essential to account for and break down how much of these vital services we use, and to let us know how much we owe to our suppliers. The majority of utility bills are paid in regular monthly instalments, however, this can vary depending on the service. We've listed some of the most common student utility bills below, as well as a few that are often easy to forget…
Gas and Electricity
Sorting out your gas and electricity bills as a student can be undeniably daunting, as there are so many providers out there to choose from. The good news is that there are significant savings to be made when it comes to your energy bills – all you have to do is set aside the time to search them.
One particularly important thing to note is that not all accommodation will have a gas connection, though if yours does, it's typically cheaper to combine your energy bills under a dual tariff with one single supplier. Not only will you save money, but you'll only have one bill to pay each month.
Although it can be quite rare to find nowadays, some accommodation will include the cost of basic utility bills (gas, electricity, water and internet) into the cost of the rent which, as long as the rent is reasonable, can help you to make great savings. If it isn't something that is offered, you could always try negotiating with your landlord or letting agent.
Water Rates
The majority of landlords and letting agents will incorporate water charges into your monthly rent, so you may not have to worry about a water bill at all. Though, if you do have to manage the water bill in your student house, it is generally rather straightforward. With only one water provider per area, there's no need to spend any time shopping around for the best deals. Many properties will be on a standard tariff, billed monthly or annually. Others may come with an installed water meter, which is read twice a year, meaning you receive a bill only every six months, but remember that does mean that your bill will vary depending on how much water you use, so five minutes in the shower instead of fifteen is the better option!
Student Broadband & TV Packages
Arguably one of the most important things in a student household is reliable (but affordable) broadband. Who needs heating when you've got a decent WiFi connection, right? And, if your collective student household wants to band together to have access to more TV channels than you could shake a stick at, too – then a TV and broadband bundle will normally offer the best value.
Some of the most important things to remember when scoping out the best deals on TV and broadband for your student household is being wary of up-selling (don't get sucked into paying more for unnecessary extras!) and only paying for what you watch. Whilst it may seem like a great idea at the time, there's no point paying for Sky Movies if you and your housemates rarely stay in to enjoy a movie night in together.
TV Licence
On the subject of watching TV, you may need to purchase a TV licence if you watch live TV on any device or if you access BBC iPlayer online. If you have an individual tenancy (e.g. rent a room in a flat) you will need to purchase your own licence separately, though if you share an occupancy with others then only one licence is required. As a student, it's good to know that you have the option of applying for a partial refund of the licence fee if you return home for the summer break. The TV licence bill is flexible in that it can be payable annually or as monthly instalments.
Student Council Tax
Council tax is billed monthly to every property and covers services such as garbage collection and sewerage maintenance. The good news, however, is that as a full-time student, you are completely exempt from paying any council tax. Though, don't forget to contact your local council to register yourself as a 'disregarded person' – it doesn't happen automatically, and you certainly don't want to be faced with an unexpected bill.
Step 2: Setting up your bills.
Now that you've clued up on all of your essential student utility bills, the next step is actually getting them set up. Sit down with your housemates and scope out all of the best providers and packages, and ensure everyone is aware of what they're signing up to. There are plenty of resources out there to help you compare bills.
When it comes to setting up your bills, one of the most important things to look at is the contract length. The vast majority of suppliers typically offer 9 month and 12 month contracts, however, there are some providers who will offer a variety of contract lengths ranging from 1 to 18 months. Whilst 12 month contracts may come with early cancellation fees, shorter contracts (though more accommodating to your university term time) are often more expensive – so it's best to sit down with your housemates and work out what's best for all of you.
Step 3: Sharing payments with housemates.
Of course, an inevitable part of setting up utility bills for your student house is sharing the payments fairly amongst you and your housemates. And, believe it or not, it can be done free from housemate tension.
One of the easiest ways to split utility bills between housemates is to ensure one person is responsible for the bill and the rest of the housemates set up standing orders to the appointed person's bank account to cover their share of the costs every month (or every six months, or every year, depending on each bill). This is the best way to avoid a mad rush every single time a bill is received, or worse, having to chase someone up for late payments.
Step 4: Paying bills on time.
A sure-fire way to ensure that your utility bills are paid on time is to set them up as direct debits to ensure they can't be forgotten about. That said, you should know your payment dates for each individual bill, so keep a close record of them so that you can monitor your outgoings.
So, there you have it – a handy step by step guide to make managing your student utility bills a breeze. What's more, these are genuinely useful skills you can carry with you for life, so there's no better time to get started!