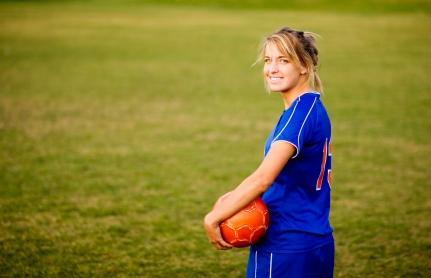 You may not be an elite sportswoman, but if you can play your sport to a reasonable level , why not harness that skill to pay for your university education?
Many female students in the UK miss out on the option of generous scholarships to US Universities awarded solely to girls on the basis that they can play sport. They can take a degree in anything they like and still get their fees paid by playing for their college.
A huge part of US College life is the extra curricular activities and of these, sport features at the top. The facilities are amazing and they are always recruiting at all levels of sport, especially female athletes.
Last year over 10,000 students from the UK opted for a degree in the US. Scholarships were one big attraction, along with the amazing facilities and their really popular Liberal Arts degree system.
Why girls?
There is a clause in the University Sports Associations regulations that insist Colleges spend an equal amount on female sport as they do on men's. Huge money is spent on men's sport, meaning that there are a lot of funds available for females that simply are not taken up. Many colleges are crying out for females who enjoy sport to apply.
How good at Sport do I have to be?
If you play any of the key sports (tennis, soccer (their ladies are current world champions!), golf, basketball, hockey or athletics) to a high standard, but not necessarily at an elite level, you could use your sporting prowess to help finance your undergraduate education by applying for a Sports scholarship.
How much Scholarship can I expect?
The scholarship awards depend on the student's ability in their sport, but the average pay out of scholarships represents 50% of the tuition, board and lodgings, reducing the fees to about £7500 per year all in. But the reality is that females pay a lot, lot less. Each year there are scholarship bursaries which go unused!
How easy is it to apply for a Scholarship?
One of the best ways is to get yourself in front of as many coaches as possible is to attend a recruitment event here in the UK . This way you meet as many coaches as possible, find the level you feel comfortable playing at and also experience life on campus first hand.
At these events you will find British students teaming up with about 200 other students from around the world, making it a unique event. During the event they compete in front of over 100 College coaches and admissions staff who come to watch and meet the students
Use your sporting ability to finance your degree.
The reality is that few make it to professional level, but they use their sports ability to finance their degree which is a very astute way of financing your degree. As long as students go there knowing they are there to take a degree but have the opportunity to play their sport at a good level, they can live in a different culture, get a great degree and the kudos of a scholarship.
When is the best time to apply?
International Scholarship applicants need to be applying at the beginning of their final year at school. For Sports scholars they recommend to attend the Showcase at 17, Year 12, so that you can start your degree course the following year.