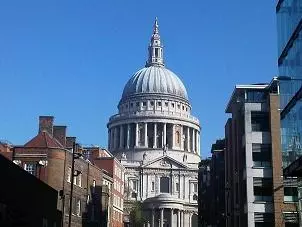 Among prospective students there are often many preconceptions about what studying at University in London will be like with typical opposition ranging from the cost, to the vastness of the city and lack of campus life. To some eighteen year olds and their parents, who may not ever have been to the big city, studying in London is just too daunting a prospect.
There is no denying that London accommodation and living costs may be more expensive but it will also be easier to find part time work and one thing that not many students will take in to consideration is the fact that some of the most generous scholarships in the UK are open to students who wish to study in London.
So if you do fancy the idea of studying at one of the Universities based in London take a look at some of these amazing scholarships on offer to UK residents, either to entice you to the big city or for those students who already live in or near London it may just make you think twice!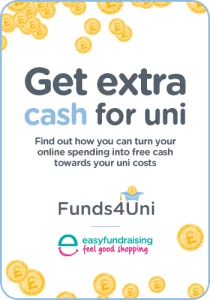 Queen Mary, London – Unite Foundation Scholarship
For students at Queen Mary, this scholarship offers free accommodation for the duration of your course plus an annual allowance of £4,000 for living expenses. Open to students from care or low household incomes who do not currently live within the M25.
Brunel University – Local Boroughs Scholarship
Worth £6,000 a year this scholarship is open to students who attended a maintained school or college in one of six London Boroughs, achieve 360 UCAS points and meet one of the "under-represented criteria".
LSE – Betty MacQuitty Scholarship
Worth £15,000 a year, this scholarship is open to any female undergraduate student start at LSE who is over the age of 21.
Imperial College – Imperial Bursary
Open to any UK undergraduate who has a household income of less than £60,000 this bursary could give you up to £6,000 a year.
Pearson College London – Student Co-Creator Scholarship
Full tuition fees are covered by this Student Co-Creator Scholarship at Pearson College but you will be asked to act as an ambassador and consultant during your studies.
University College – The Rose Bursary
Up to £30,000 over the course of your degree could be yours if you are from a state funded secondary school and are assessed by UCL as being in financial need.
BPP University – Vice Chancellor's Scholarship
Another full fee paying scholarship open to all applicants to BPP University who are the first in their family to attend university, meet the admissions criteria for the relevant programme and demonstrate a high record of academic achievement.
Goldsmith's College – Lewisham tuition fee waivers
Full tuition fees waived. Applicants must have been a resident of the London Borough of Lewisham for a minimum of three years prior to application and be able to demonstrate academic potential.