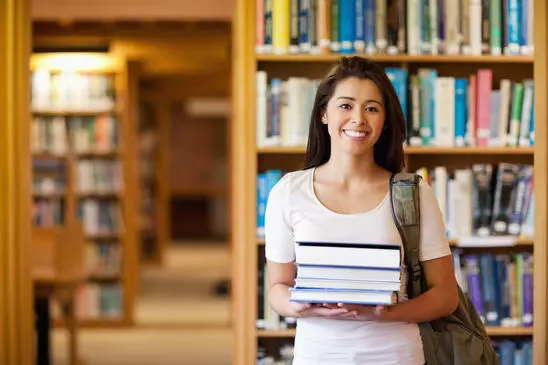 Do you come from West Sussex?  If so, then you could be eligible to apply for this scholarship being offered by Angus Energy plc, which could pay your tuition fees up to the value of £10,000. Angus Energy believes that learning changes lives and so would like to support students from the local area.
The Bruce Watt Memorial Scholarship

Angus Energy plc has established a yearly scholarship fund of £10,000 per year to support students from Bognor Regis and the surrounding community to undertake further academic studies beyond secondary school.
Whatever you are hoping to study, Level 3 or above, from NVQs to your Doctorate you can apply for a scholarship which could pay you up to £10,000 towards your costs. The number and value of scholarships awarded from the fund will vary each year.
Our first employee, Bruce Watt, passed away at the age of 46, leaving a family and two young children. The scholarship fund, has been named in his memory.
Who is eligible?
In order to be eligible to apply for this scholarship you must meet all of the following criteria:
Attending a full time, course of study at an accredited UK Institution of Further or Higher Education in the 2021/22 academic year – Level 3 or above.
Be under 25 years of age
If you are applying for a scholarship at university level, you must have achieved BBB or above in your A-levels (or equivalent) or for postgraduate students 2:2 or above – proof of this will be required.
Have attended secondary school and/or currently reside in one of the following towns within a five mile radius of Lidsey:

Barnham
Bilsham
Bognor Regis
Boxgrove
Climping
Colworth
Flansham
Fontwell
Ford
Halnaker
Hunston
Lidsey
Merston
Oving
Runcton
Slindon
South Mundham
Tangmere
Tortington
Warberton
Westergate
Westhampnett
Yapton 

Applications for 2021 are now closed and will open again June 2022

Applications open June 1st 2021
Applications close August 27th 2021
Shortlisted candidates will be notified by September 3rd 2021 and asked to submit supporting evidence in furtherance of their application within 7 Days.
Winners announced September 17th 2021.


Terms & Conditions
Applicants for The Bruce Watt Memorial Scholarship agree to be bound by these terms and conditions. The sole sponsor of the scholarship is Angus Energy plc, Building 3, Chiswick Park, 566 Chiswick High Street, London W4 5YA 
No other alternatives to the scholarship will be offered and the scholarship is non-transferable.
The award is a one-off payment. It may be offered to the same students, the following year, only after a new submission to the application process for consideration by the candidate.
All applications must be completed and received in full by August 27th 2021. No consideration will be given to applications which do not meet all the conditions set out herein, which are incomplete or invalid, or which are received after the deadline.
Angus Energy plc accepts no responsibility for applications that are lost, corrupted, damaged or delayed.
All applications must be received via the online application form via link above and only one application will be accepted per applicant. If an applicant is found to have submitted more than one application, they will be disqualified.
When you apply for this scholarship, your personal and contact information will only be used in relation to this application. It will be shared between The Scholarship Hub and Angus Energy solely for the purposes of administering the scholarship. More on the Company's privacy policy can be found here www.angusenergy.co.uk/privacy-policy
In accepting the scholarship, the scholarship winner agrees to take part in any promotional activity to publicise the scholarship, as required by Angus Energy plc.
Shortlisted Candidates will be notified by September 3rd 2021, when they will be required to provide proof of acceptance on to the specific course for which they are applying for funding, proof of secondary school attendance and residence in one of the eligible towns, plus A-level grades where necessary. Candidates will be advised of the exact documents required at that time.
Angus Energy plc reserves the right to decide how the scholarship money will be awarded. This will be decided on a case by case basis for each winner.
The Scholarship applications will be judged by the selection committee on a discretionary basis on the merit of each applicant.
The decision of the selection committee is final. Appeals will not be considered.
Any winner found to have supplied incorrect, false or misleading information in their application at any time after the award will be liable to immediately repay any and all awards.
This scholarship opportunity is not open to employees or the family of employees of Angus Energy plc.