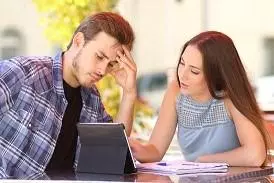 Since this week is Global Entrepreneur week, we thought we'd highlight some scholarships which are available for entrepreneurial students.
More and more students and graduates are turning their hand to running their own businesses and these scholarships have been devised to encourage entrepreneurial spirit and help you on your way.
Entrepreneurial Scholarship
Study for an MBA with this scholarship at the University of Strathclyde either full or part time while you continue to run your startup. £5,000 available.
Rapid Formations Scholarship
This scholarship worth £500 is open to any student, undergraduate or postgraduate who has demonstrable entrepreneurial attitude and leaderships skills.
MBA Professional Scholarship
For students wishing to study for an MBA at the University of Hertfordshire, this scholarship offers a 40% discount on tuition fees. Applicants are required to demonstrate how they have added real value to their business organisations using entrepreneurial and innovative ideas to deliver sustainable solutions
Quality Formations Grant
A £1,000 one off award open to all students currently enrolled at a UK college or university who have an idea for a new business.