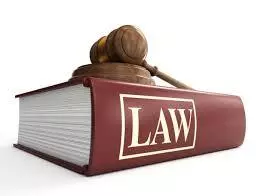 If you are studying law or thinking of studying it at university, here is a list of some of the law scholarships which are available.  This list is by no means comprehensive and you can find more by searching on our database.
Bird & Bird Bursary
An award of £2,500 a year plus mentoring and work placements open to students attending a state school or sixth form college and applying to study Law at a UK university. You should be expected to achieve at least AAB at A-level and the first in your family to go to university.
The Freshfields Scholarship
The Freshfields Stephen Lawrence Scholarship Scheme is designed to address the disproportionate under-representation in large commercial law firms and other City institutions of black men from less socially mobile backgrounds. The scheme is aimed at eligible first year law students at participating universities nationwide, and some other students at a small group of those universities.
The Law Society's Diversity Access Scheme
The Law Society Diversity Access Scheme (DAS) aims to increase social diversity in the legal profession by supporting promising entrants from disadvantaged backgrounds or those who face exceptional obstacles to qualification. Pays up to the full cost of your LPC postgraduate course.
Lawscott Foundation Grants
Open to students who have an offer to study law at one of the 10 accredited LLB universities in Scotland; household income below £34,000 per annum.
John Bloom Bursary
Supports students from Tees Valley intending to study for a degree in Law at a UK University.  The successful candidate for the bursary will be expected to obtain good 'A' level grades and will be from a background of modest means.
CMS Law Scholarships
This programme is aimed at UK students who have the potential to become great lawyers and specifically those that are from backgrounds which research shows are less likely to achieve a place at university and are less likely to make it into the legal profession. Scholarships are open to current Y12s (England), Y13s (NI) and S5/S6 (Scotland).
The Law Society also offers a range of other support for law students.