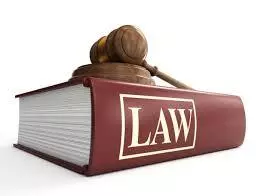 If you are studying law or thinking of studying it at university, here is a list of some of the law scholarships which are available. Some are open to students at any university and some are specific to a particular university. This list is by no means comprehensive and you can find more by searching on our database.
Bird & Bird Bursary
An award of £2,500 a year plus mentoring and work placements open to students attending a state school or sixth form college and applying to study Law at a UK university. You should be expected to achieve at least AAB at A-level and the first in your family to go to university.
Freeths Legal Scholarship Scheme
A £1,000 scholarships open to students who are planning to study Law at university and should be currently in education in Milton Keynes, Buckinghamshire, Bedfordshire or Northamptonshire. You must also achieve ABB at A-level or above.
The Law Society's Diversity Access Scheme
The Law Society Diversity Access Scheme (DAS) aims to increase social diversity in the legal profession by supporting promising entrants from disadvantaged backgrounds or those who face exceptional obstacles to qualification. Pays up to the full cost of your LPC postgraduate course.
Law First Scholarships
10 awards each worth £2,000 for undergraduate students applying to the University of Law who achieve AAA at A-level
Tynybedw Law Bursary
Open to students from Wales who have applied to study Law at King's College London and have an assessed household income below £50,000 this scholarship is worth £25,000
Naughton Clift- Matthews Law Bursary
Open to UK students who hold an offer of admission to UCL to study a full-time undergraduate Law degree and meets one or more of the other widening participation criteria stated, this bursary is worth £10,416 per year.