Are there scholarships, grants and bursaries offered for Arts, Humanities & social science subjects? The simple answer is yes.
Many of these subjects are practical subjects and so you might find you have additional expenses for specialist equipment that other students would not have to fund, so these subjects can often end up working out more expensive. Therefore a bit of extra money that you do not have to repay could definitely come in handy.
Make sure you understand what types of funding are available and how you can look for it, so you don't miss out.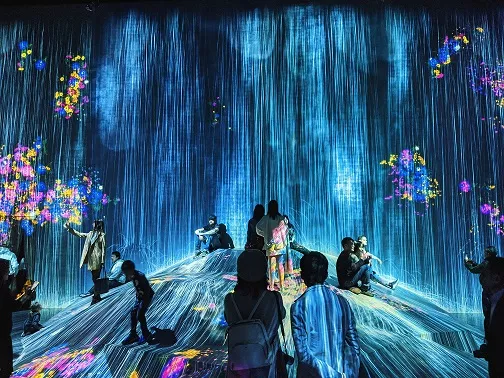 It is fair to say that there are less scholarships for arts subjects than there are for science, but it is definitely not true that there aren't any for students of these subjects.
So what type of scholarships might you find for Arts subjects?
Many of the universities will offer scholarships for particular Arts related subjects. Quite often a local company or benefactor, who has a particular interest in supporting the Arts, will offer a scholarship to students. All universities will publish details of these scholarships on their websites, or you can search on The Scholarship Hub.
There are also some organisations which will support students in particular subjects at any of the UK universities. If you search by selecting the Institution as "Open to any university" on our database and either "Creative Arts & Design" or a more specific subject, the results will be presented to you.
Don't forget that many of these scholarships are offered annually, so if you have just missed the deadline for this year, make a note to apply the following cycle.
Here are some examples, but this list is by no means exhaustive.
Scholarships for Art & Design
Claremont Scholarship – Open to 2nd year students from a Black & Ethnic minority background studying one of the specified undergraduate courses related to Interior Design.
Flat Pyramid 3D Scholarship – Any postgraduates studying one of the design related courses listed.
Boyd Auger Scholarship – Open to students or graduates or a group of students to support them in their personal, professional and academic development within the architectural field.
Scholarships for Performance & Media
TV Production & Broadcast Journalism bursary – Applicants must be either a current first year students in TV Production, Journalism, or media related course. Bursaries are available to students come from households with an income of less than £35,000 a year.
The Luke Westlake Scholarship – Open to actors-in-training in the second year of Drama School or University in the UK.
BAFTA Scholarships – The BAFTA Scholarship Programme will award scholarships to UK students in need of financial assistance to take a post-graduate course related to a career in film, television or games at an institution in the UK.
Performance Scholarships – New and continuing students at Liverpool Hope University who are performing in Dance, Drama, Music or Sport at a National or International level.
Scholarships for Humanities & Social Sciences
Quinlan Scholarship – Open to UK care-experienced young adults. The scholarship will be awarded to a first-year student of a first full-time undergraduate degree at a UK university. The degree should be in a social science or humanities subject.
Marks Family Charitable Foundation Scholarship – Open to students embarking on a three year humanities degree programme at undergraduate level, or a postgraduate masters degree in humanities. Only candidates with proven excellent academic record/achievement will be considered. The scholarship will be awarded to students who have an asylum seeking background and people who are not eligible for student finance will be prioritised.