Diversity and inclusion initiatives can take many forms, but have you ever considered the use of scholarships? Scholarships are one of the many strategies that universities use to encourage widening participation and diversity, but they can also be used by employers to support students from under-represented backgrounds on their journey through higher education and on to graduate employment.
The anti-racism protests which took place in 2020 following the death of George Floyd served as a wake-up call. Many businesses are now asking the question "What diversity and inclusion initiatives can we implement to show our support to minority ethnic groups?". Employees and customers are asking questions of businesses, perhaps not asked before, about what they are doing actively to address systemic racism – what they are doing to create change and combat discrimination?
"Education is the most powerful weapon you can use to change the world" Nelson Mandela
Research has shown that students from Black minority and ethnic (BME) backgrounds are less likely than white students to achieve a first or upper second class degree, despite high level entry qualifications. Deep rooted inequalities and systemic racism contribute to this. Furthermore, this can lead to differences in employment outcomes between white and BME students long after graduation.
Universities are putting a wide range of strategies in place to address this attainment gap, but the business community could also be playing its part.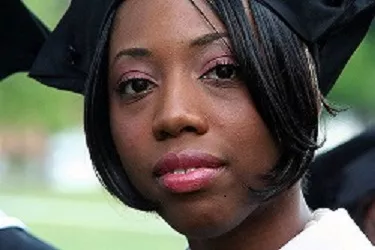 What could your business be doing to help?
Whatever diversity and inclusion initiatives your business puts in place to show your support for the BME community, you want to ensure that it is not just lip service.
Creating a BME Scholarship fund
At the Scholarship Hub we know that scholarships are an effective way of encouraging diversity in your workforce or more generally in an industry sector.
Scholarships for minorities or other under-represented groups can be offered if they have been established with the specific charitable purpose of widening participation, encouraging diversity or addressing discrimination.
Offering a BME scholarship will invest in the future of a young BME person. It allows them to make the most of their learning and reach their full academic potential by providing financial security. But beyond that, as part of the scholarship package, companies can also offer mentoring support, work experience and industry connections that might not otherwise be accessible, thereby facilitating better employment outcomes on graduation. These positive actions help level the playing field for BME students from the beginning of their studies, through graduation and beyond.
There has never been a more important time to invest in a BME Scholarship.
Benefits to your business
By showing your commitment to the BME community in this way, it makes a statement to your employees, clients and customers that you are engaged with the issues of systemic racism and want to change them. You are investing in young BME people who will be the future of companies like yours.
It makes a statement to your future employees that you want to welcome, encourage and nurture diversity and want to ensure that your own organisation reflects diversity and BME representation at all levels
It makes a statement that you recognise that business success will come from diverse organisations and that you want this to develop and continue.
Scholarships ensure you are fit for the future. Your BME scholarship graduate won't necessarily come and work for you, when their studies are finished, but they may. And by investing in a scholarship your company is working to create a pool of young BME people who are able to apply for key roles in companies like yours and be the leaders of the future.
So how does it work?
Scholarships take many forms and there are no rules about what you should and shouldn't offer as a scholarship.
Typically, people seem to think that offering a scholarship would mean paying full tuition fees and perhaps living costs for a student. Given that this could cost up to an eye-watering £50,000, you might assume it is beyond your budget. But this does not need to be the case.
The Scholarship Hub has over 4,500 scholarships on our database and a quick analysis shows that the average value is around £1,500. This can be as a one off payment or annually. What is important is the opportunity that the scholarship provides a student.
Imagine we have a student from a disadvantaged background. They win a place at university and they receive the tuition fee loan and maintenance loan from student finance. In the majority of cases, these loans will not cover their living costs and this is why 67% of students now have to work part-time while they study. If you cannot rely on the bank of Mum & Dad, the pressure of studying and working to cover your costs such as food, books, equipment, travel and accommodation can take its toll on your studies. 79% of students now say they worry about money constantly.
So you can now start to imagine what a difference a £1,500 scholarship could make. A student would have to work 230 hours on minimum wage or 30 days to earn that much. That is another 30 full days they could be spending on their studies.
Scholarships for others
Of course, scholarships do not have to be exclusively offered to BME students. They can also be used to achieve other diversity targets, such as attracting women into STEM or disadvantaged students in to the professions.
For an informal chat about creating a scholarship for your company, contact us or learn more about setting up a scholarship.