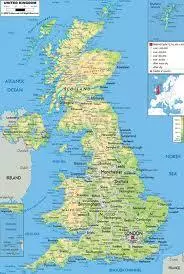 Did you know that there are quite a few scholarships that are offered to students from a particular town, borough or city? Sometimes they are to encourage you to attend the local university and others are just to support local residents and help them to achieve their potential.
Have you checked to see if there's one for students from your home town? This is by no means a comprehensive list, but you can find them all on our database by selecting "Personal circumstances" as the basis for selection. You should also check on your local authority's website and any locally based charities.
Students from Aberdeen
The Robert Nicol Trust is an educational charity which makes small financial awards to support students from or based in the Aberdeen region who are undertaking courses of one kind or another at the post-school level.
Townsend Scholarships
Open to residents of Lambeth who have lived in the borough for at least one year, come from a low income household, are from a black or minority ethnic background and have accepted a place at a Russell Group University
Students from Oxfordshire
The Community Scholarship at Oxford Brookes University rewards students who have shown commitment to studies, overcome personal or social difficulties and/or have been an excellent role model within their school, college or community.
Students from Liverpool
The Liverpool Scholarship is for students entering Edge Hill University who are from Liverpool and have the highest UCAS points.
Students from Devon
£1,500 for top performing students who live in one of the South Hams, Teignbridge or Torbay areas of Devon and receive an offer for an undergraduate 3 year programme of study from the University of Exeter.
Students from East Lothian
The East Lothian Educational Trust makes grants of varying amounts to residents of the old county of East Lothian (ie excluding Musselburgh, Wallyford and Whitecraig).
Students from Northampton
The Sir Thomas White Scholarship is for applicants who are starting their degree at Northampton University who have lived in the Borough of Northamptonshire for at least five years.
Students from Tower Hamlets, Newham, Hackney or the City.
Students will have received their secondary education in the London Boroughs of Tower Hamlets, Newham, Hackney or the City of London. You must have enrolled in September at Queen Mary, London University and be in the first year of your course in either the Faculty of Science and Engineering or the Faculty of Humanities and Social Sciences.
Students from Renfrewshire
This trust fund is available to students who have a historical or educational link to the Paisley area over a number of years, have demonstrated themselves to be diligent and academically able to complete their course successfully and are in need of a little extra financial support.
Students from Southwark
Students who have been resident in Southwark for a minimum of three years and have a household income of less than £25,000. You must have a good academic record and have made a positive contribution to the community of Southwark.