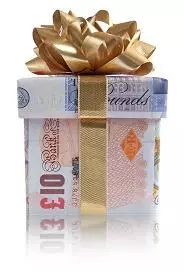 The number of scholarships, grants and bursaries being offered to students by companies, professional associations, charities & trusts is on the increase and yet the vast majority of students are not aware of where and how to find these.
With just 30% of students saying they apply for this type of funding these organisations are often struggling to get enough applicants. Given the cost of going to university is now a major concern for students, careers advisers are being asked to make this a part of their overall discussions on funding university.
Please help us to raise more awareness of this funding.
The Scholarship Hub is a social enterprise offering a selection of free resources for teachers and careers advisers, to help you help your students. You can download the resources here.
Here are a few facts to get your students started:
Funding is available throughout your degree – this extra funding is not just for Freshers. There are new opportunities being created all the time and throughout the academic year. If you search once and give up, you will be missing out.
Your university is not the only place you can look for funding – most universities offer some scholarships, grants and bursaries, but the majority will only promote their own to you and not all those offered by other organisations.
There is funding awarded for all sorts of reasons – just because you are not a straight A* student or you don't come from a disadvantaged background does not mean you won't be eligible. There are lots of reasons why scholarships are awarded, including where you come from, your career aspirations, your religious background, your extracurricular activities and achievements and even more obscure ones like what you eat or your surname!
You do stand a chance – you might think that so many people apply you won't stand a chance, but actually, at the moment, that is just not true. Organisations struggle to attract enough applicants and often your chances will be very high of being awarded something.
Some scholarships are open to all students – whilst these are not the more traditional type of scholarships, many companies are creating scholarships which have been designed to get their brand in front of students, but we say who cares? If they are giving away free money for your education, why not? These types of scholarships will often require applicants to submit an essay or video on a particular subject, but as a student, that shouldn't present you with too much of a challenge and could win you a significant amount of additional cash.
How to find and apply for this money
Student Money Advisors – each university has a team of student money advisors. They will be able to tell you about any pots of money you might not be aware of, as well as those they already promoted via the website, offered by the university.
The Scholarship Hub – free online database of university funding open to UK/EU students. The website includes scholarships offered by the universities as well as companies, charities, trusts and professional associations. You can sign up for a free newsletter, with regular updates on new funding opportunities.
The Guide to Educational Grants – a book, found in most larger reference libraries which covers grants offered by over 3,500 smaller charities in the UK.
If you would like to take advantage of all the free resources for teachers and careers advisers, sign up for a free account and you can download the resources here.