As a social enterprise The Scholarship Hub is committed to investing in new scholarship opportunities for students. As part of this mission, we are pleased to tell you that we are supporting a great new initiative from the newly formed charity, Crowd Scholar.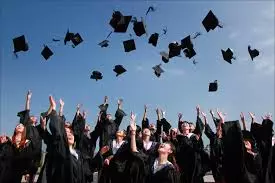 Crowd Scholar is an exciting first for the UK and is a community led scholarship programme, which aims to support students through donations – a type of crowd funding – but the difference is that the scholars who will benefit have all been through a selective application process to ensure that the donations are given to those who need and deserve them the most.
Who can apply?
Crowd Scholar is looking to help and support high achieving students from disadvantaged backgrounds to attend university. Applications are invited from students who meet the following eligibility criteria:
• Will be between 17 and 19 years of age when starting university
• eligible for free school meals
• a resident of the UK at the time of your application
• applying for a scholarship towards an education at a UK university
If you are selected to be a finalist, you will be required to prove that you meet all of the above criteria.
There will be one winner and two runners up. All three will become part of the fundraising campaign to generate donations towards their education.
What does the scholarship offer?
As this is a community led scholarship, the amount of funding available depends on the number of donations, however Crowd Scholar guarantees a minimum of £5,000 in financial support to the winner and aims to offer up to the full cost of tuition fees for them and the runners up as a result of the subsequent fundraising activities. Additionally, all applicants will receive helpful tips and advice on how they can secure additional funds for attending university.
How do I apply?
The application process is split into two rounds.
The first step is to complete the application form. At this stage, applicants will be required to provide basic details, write one 500-word essay, one 250-word short answer question, and provide a teacher recommendation.
Applicants that proceed to the second round will be invited to complete a 30-minute Skype interview with one of the trustees.
Closing date
Applications close on November 17th 2017
To find out more and apply, visit www.crowdscholar.co.uk