If you are thinking of studying for an MBA, the cost could be one of your major considerations, so what about MBA Scholarships? Whilst an MBA is designed to enhance your career in business and therefore enhance your earning potential, with fees of up to £87,000 at the more prestigious schools, it can be a life changing decision.
Whilst there are postgraduate loans available for UK students from the Student Loan Company, the maximum amount you can borrow is £10,906 for 2019. Whilst this will probably cover the cost of your MBA fees at the majority of schools, you still need to find money to live on and if you opt to study full time, you will not be earning money.
So what other funding is available?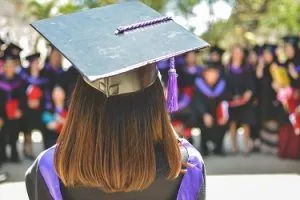 MBA Scholarships
Many universities do offer scholarships specifically for MBAs. The first place to look for these is on the MBA pages of the university website. They will not necessarily be listed on the general scholarship pages, so make sure you navigate to the Business school pages to find out what is offered.
General Masters scholarships
Most universities offer varying levels of scholarships for Masters degrees. They will not necessarily be subject specific but can of course be applied to an MBA in most cases. You can search for these scholarships on our database.
Alumni scholarships
Many universities offer tuition fee discounts to their alumni to go on and study a postgraduate degree. Check out if this applies to the university where you studied your undergraduate degree.
Sponsorship from your employer
If you are already in employment and fancy doing a Masters which will enhance your career, don't be afraid to ask your employer to support your studies. Many companies do have funds for employee development and as long as the course is relevant to your job, you might be in with a chance.
Educational Grants from charities and trusts.
There are thousands of smaller charities and trusts in the UK which offer grants either for educational or welfare purposes. As part of our member benefits package, you can access an external database of over 3,500 charities and trusts which offer educational related grants or you can find them in the "Guide to Educational Grants", a book which can be found in most reference libraries.
It is a case of researching and applying and can be a time consuming process, but just like applying for jobs, the more you apply for, the greater your chances of getting some funding.
Funds4Uni
Funds4Uni is a unique partnership between The Scholarship Hub and easyfundraising which allows students to fundraise for their studies at both undergraduate and postgraduate level without it costing their supporters a penny.
Free donations are made by retailers to support your education, every time one of your supporters – family and friends – shops online via Funds4Uni. This scheme can be used to save towards your university expenses, help relieve some of the costs while you are there, or pay towards your loans once you've finished. Find out more and sign up here.