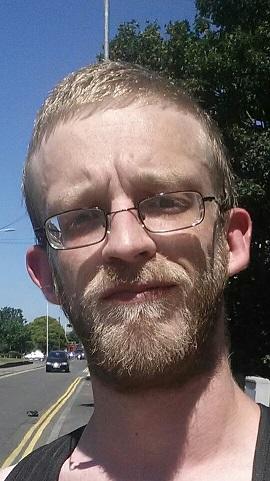 A mature student from Barking, in his third year of an undergraduate degree in Philosophy at Birkbeck, University of London has been awarded the "Money for Books Scholarship" in the form of a £250 book token.
Warren O'Keefe's application really impressed the judging panel with his clear passion for his subject and his desire to learn more through the medium of books, but his application stood out in particular due to his personal story, as Warren claimed "Books have literally saved my life."
The first person in his family to attend university, Warren has overcome significant hardship to achieve his academic goals. Having found himself estranged from his parents, homeless and addicted to amphetamines, it was a chance introduction to two books on philosophy "which taught me what my less-than-ideal background did not: how to live well, the nature of responsibility, what it means to live a good life, how to treat others. It is a debt I will never be able to repay in full."
The Money for Books Scholarship was established by social enterprise The Scholarship Hub with the aim of helping a student with the high costs of essential textbooks.
"Whilst the student loans cover the costs of tuition fees and accommodation, the textbooks required to support your studies are often prohibitively expensive and students struggle to afford them. We wanted to support a student who demonstrated a real passion, not only for their subject but also for the joy of learning from books," commented Karen Kennard, Director of The Scholarship Hub.
On being awarded the scholarship, Warren said "I am excited to win this scholarship as my best ideas require diverse source material and having easy access across the board would be invaluable. It is my intention to continue philosophy and learning generally as a life-long discipline; my degree is simply part of the story. Physical book copies will remain with me for life. I hope to begin a more scholastic, more academic tradition within my traditionally very working-class family."
Dr Florian Steinberger, from Birkbeck's Department of Philosophy, said: "Warren is a deserving recipient of this scholarship. Since beginning his studies at Birkbeck he has proved himself a dedicated and talented student with a deep desire to learn and to understand. The fact that we have students with diverse backgrounds and life experiences is a big part of what makes studying at Birkbeck such an enriching experience and I know from first-hand experience that tutors and students alike appreciate the contribution that Warren makes to our discussions and study."
The Money for Books Scholarship will open again for applications in September, at the start of the 2017 academic year.