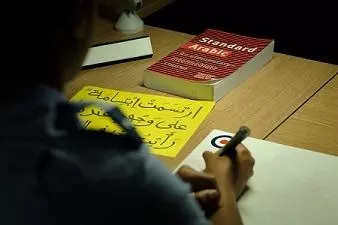 The Royal Air Force (RAF) are currently recruiting languages undergraduates to be Intelligence Analyst (Linguists) and if you fit the bill, you could also get a bursary of £3,000 a year for two years while you complete your degree. It doesn't matter what year you are in currently or if you haven't even started your degree yet, they will wait for you until you start your degree.
Have you ever thought about a career in the Royal Air Force? Could you be the ears that keep us safe?
The RAF performs a wide range of duties to serve and protect the UK and the world. Intelligence Analyst (Linguists) interpret foreign language transmissions using state-of-the-art surveillance systems, providing vital intelligence to support military forces deployed around the world.
What would you be doing?
Collect, collate and evaluate intelligence from multiple sources
Monitor and analyse radio and electronic transmissions broadcast throughout the world
Gather valuable information about the enemies' strengths, weaknesses and movements
Disseminate tailored Intelligence to commanders, aircrew or troops on the ground
Becoming an Intelligence Analyst (Linguist) in the RAF means having the incredible opportunity to learn another language; opening yourself to a wider world and culture, whilst doing a job that brings essential intelligence for the RAF. When not deployed on operations around the world, you will intercept, translate and analyse foreign signals. The information is passed up the chain of command and distributed throughout the British Armed Forces to ensure they can carry out their roles safely; it alerts them to any potential threat to life or operations. You could be listening to Air Traffic Control or communications between enemy troops.
How does it work?
The RAF want language graduates. If you apply during the course of your degree and you are accepted you will be required to join your University Air Squadron while you study. You could receive up to £6,000 in bursaries over 2 years towards your university costs and then once you graduate you will join as a full time Intelligence Analyst (Linguist).
Is this for you?
Applicants must:
• Be aged 17½ – 35 (Must attest by 36th birthday).
• Be a UK citizen from birth.
• Must have resided in the UK for 7 years immediately preceding application.
• Parents/Spouse must currently have UK citizenship.
• Commit minimum 3 years post Phase Two Training after specialist training.
• Meet the health and fitness criteria.
Bursary Opportunity
A bursary up to £6000 towards your study is available. To qualify you must:
• Be studying BA (Any Language) or BA (Combined degree with Arabic or Russian).
• Be willing to join a University Air Squadron and pass a fitness test annually.
• Be successful in our recruitment process.
• Be willing to join the RAF as an Intelligence Analyst (Linguist) when you have graduated University.
Applications are open all year.
For more information visit – https://www.raf.mod.uk/recruitment/roles/roles-finder/intelligence/intelligence-analyst-voice
Watch our video here – https://www.youtube.com/watch?v=f-PzQI98kI8